Georgia tourism breaks records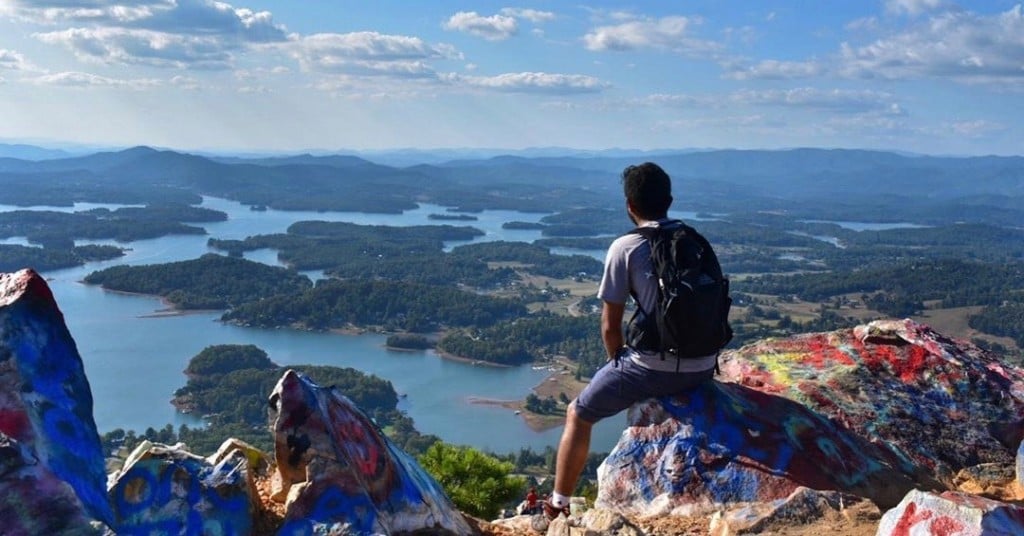 The annual Tourism, Hospitality and Arts Day at the state Capitol this week was celebratory as officials from the Georgia Department of Economic Development (GDEcD), along with Gov. Brian Kemp and industry professionals, recognized 2018 as a record-breaking year for tourism.
The Peach State welcomed 111.7 million domestic and international visitors who collectively spent $36.9 billion. That spending directly supported 478,000 jobs. Tourism industry leaders presented Gov. Kemp with a check that represented the $3.4 billion in state and local tax revenues tourism-related expenditures generated in 2018.
Also at the event, the GDEcD's Explore Georgia tourism office unveiled the 2020 Explore Georgia Travel Guide, which offers information about Georgia's best destinations to encourage more people to visit. The guide is free at the state's 11 Visitor Information Centers. It's also available on the Explore Georgia website or by calling 1-800-VISIT GA.
Photo of the North Georgia mountains provided by Explore Georgia.
Do you follow us? Find us on Linkedin, Facebook, Twitter and Instagram.