Sen. Johnny Isakson honored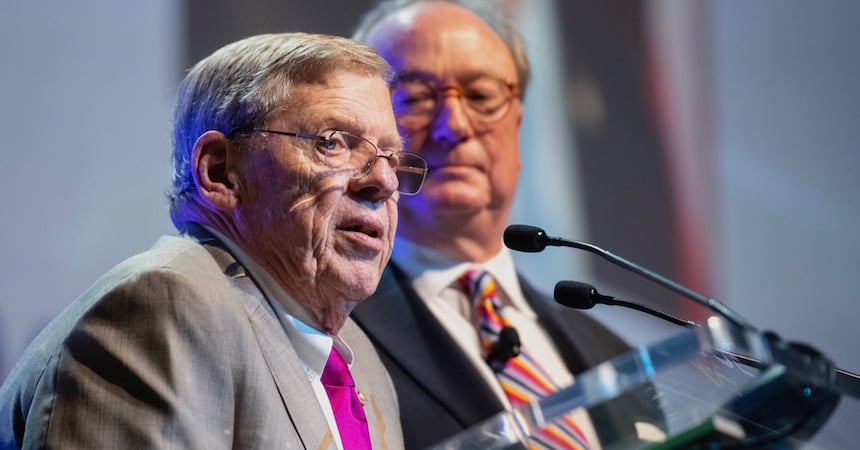 At its recent State of the Region breakfast, the Atlanta Regional Commission (ARC) lauded U.S. Sen. Johnny Isakson for his lifetime of public service and his enduring impact on the region. He served on the board of the ARC – the official planning body for the 10-county Atlanta region – from 1997 to 1999, encouraging local and regional leaders to collaborate closely with the business community and increase resident involvement in planning.
Sen. Isakson will be retiring at the end of the year after a distinguished five-decade political career. He is the only Georgian to have been elected to the state House, state Senate, U.S. House and U.S. Senate, and was the first Georgia Republican elected to a third term in the U.S. Senate.
The ARC is further honoring Sen. Isakson by dedicating an orchard in his name as part of the Atlanta Local Food Initiative Orchard Project, which plants edible school gardens and community orchards that teach, feed and inspire.
For more on Sen. Johnny Isakson, read Kerwin Swint's moving tribute to him, "An Inspiration," in this month's issue.
Photo: Sen. Johnny Isakson, left, with ARC Board Chair Kerry Armstrong, right
Photo provided by ARC
Do you follow us? Find us on Linkedin, Facebook, Twitter and Instagram.