Blue Ridge, St. Mary's, Conyers, The Rock, St Mountain, Lake Lanier Islands, Calloway Gardens, Rock City, Atlanta
Holiday Events Throughout Georgia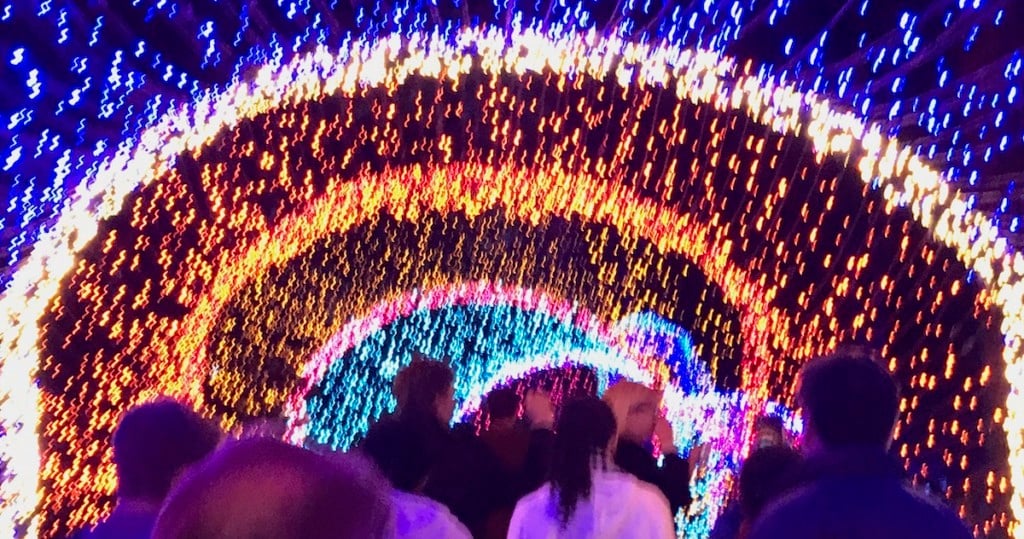 It's Holiday Lights Season and here are a few tree lightings and parades across the country, starting next week, November 30th.
DO: Before Blue Ridge lights up their tree for all, merchants in town will hold Blue Friday (November 29) as all merchants offer discounts and downtown will be filled with live music as well as "townwide caroling." Saturday, November 30th, Santa arrives at 11:00 a.m. and will be in the park from 12:30 to 4:40 p.m. for visits. The Parade will begin at 5:30 p.m. with the lighting of the Great Tree at 7 p.m. This year, the 2016 Miss America winner, Betty Cantrell to sing "O Holy Night" at the lighting of the tree.
DO: Saturday, December 7th is a White Lighting Ceremony in St. Mary's begins at noon with a Santa visit. There are many activities throughout the day, even including a blood drive! Here is their flyer from the Facebook group. For the future, you can follow/join the group, especially if you live close to St. Mary's. It's an active, lovely community.
DO: Over 70 parade floats will begin their journey through Conyers, Saturday, December 7, 2019, at 2:00 pm for the Christmas Parade. It begins at Rockdale County High School and ends at Rockdale County Courthouse. In the event of inclement weather, the parade will be held on Sunday, December 8 at 2 p.m. Winterfest also takes place in Olde Town on Saturday, December 7 from 11 a.m.-6 p.m. with arts & craft vendors, kids activities, and a Secret Santa Shop.
DO: Country Christmas at The Rock Ranch (a 1500 acre ranch south of Atlanta) is happening on weekends from November 30th through December. A ticket to Country Christmas Nights is under $10 and required as general admission to the property to be able to add on this experience. It is an additional ticket price inside The Ranch to ride the train (not wheelchair accessible). Select your time slot when you purchase your tickets. By reservation only – purchase in advance of your visit! Limited availability, while supplies last. If sharing a seat with a family member, child two and younger do NOT need a ticket.
DO: For TEN Holiday Lights exhibits across the state, visit our friends at Explore Georgia. From St. Mountain to the Okefenokee Swamp Park, we bet you'll find something near you!
Country Christmas at The Rock
Reach thousands of Georgians by advertising your business in the weekly Unofficial Guide to Our Georgia Favorites! For reasonable advertising rates (as low as $50/month) contact: Julia Roberts at julia@robertsresource.com.
Video from The Rock Ranch, featured photo of lights and people, blurry on purpose