E-vehicle solutions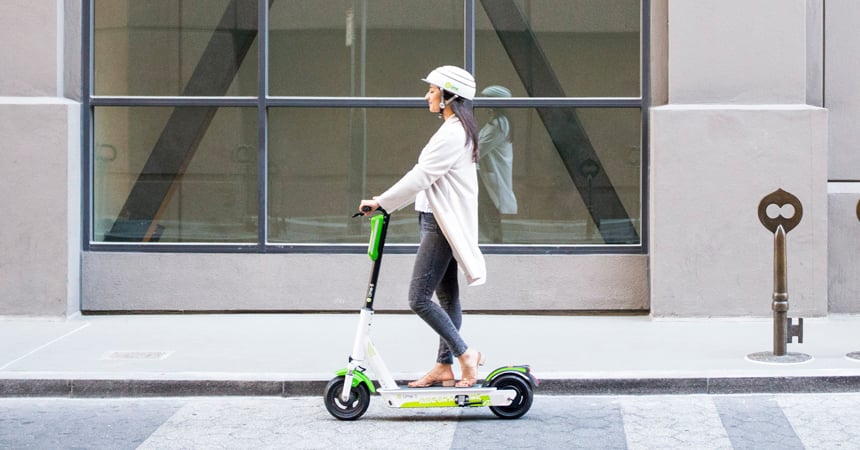 Micromobility – the use of small battery-powered vehicles like electric scooters and electric bicycles – is on the verge of revolutionizing transportation in cities like Atlanta. However, the trend has taken hold so quickly that local governments and the companies that make these handy, dockless vehicles are scrambling to try to work out some of the kinks.
One especially irksome byproduct of e-scooters' popularity is the tendency of some riders to leave the vehicles in the middle of the sidewalk or in other places where they block pedestrian traffic. After they're used, the scooters must be picked up in trucks or vans and carted back to their charging stations.
In the not-too-distant future, a California-based startup called Tortoise could change all of that. Tortoise is developing technology that will remotely and autonomously reposition the e-vehicles. The goal is for manufacturers to incorporate remote control and autonomous vehicle technology into their e-vehicles. With a combination of remote operators and autonomous software, the e-scooters or e-bikes can be relocated to recharging stations or to places where riders need them. Such technology would not only eliminate potential sidewalk hazards, but it would also be less expensive in the long run and more environmentally friendly than hiring people and gas-powered vehicles to round up the vehicles.
Tortoise is testing its big ideas in Peachtree Corners' Atlanta Tech Park, which is home to an autonomous vehicle test track.
Find out more about micromobility and other alternative transportation modes in this month's feature, "On the Move."
Photo provided by e-scooter company Lime
Do you follow us? Find us on Linkedin, Facebook, Twitter and Instagram.