Turning up the terror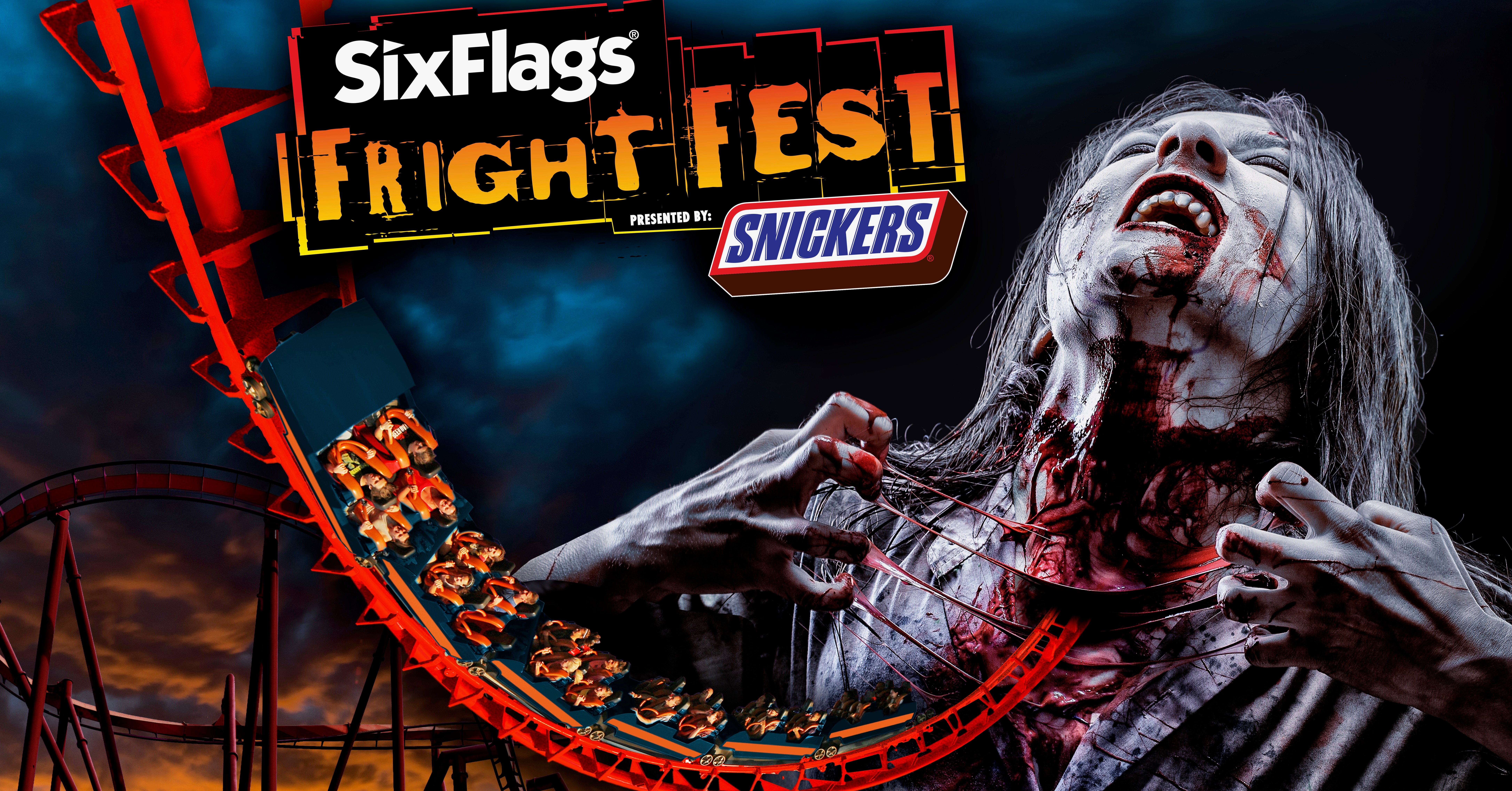 In the spirit of the scary season, Six Flags Over Georgia in Austell is featuring Fright Fest®, its biggest and most hair-raising event ever. Visitors can experience thrills by day and fright by night this weekend (Oct. 25-27) and next weekend (Halloween and Nov. 1-2). These include 16 wickedly haunted attractions, 12 pulse-pounding roller coasters and more than 200 zombies.
The terror ratchets up in all-new haunted mazes and scare zones, as well as in guest-favorite scares from the past. Riding the roller coasters becomes even more scream-worthy in the evening because the park's lights are turned off. For families' little monsters, there's a Trick or Treat trail, Halloween-themed shows, rides and other attractions during the day. And, on Sunday, Oct. 27, the annual Spooky Walk-N-Wag Dog Walk and Costume Parade takes place, with registration at 10:30 a.m.
The thrill capital of the South – and the world's largest theme park company – invites you to join the fearful fun at Fright Fest®.
Graphic provided by Six Flags Over Georgia.
Do you follow us? Find us on Linkedin, Facebook, Twitter and Instagram.