Savannah mural project underway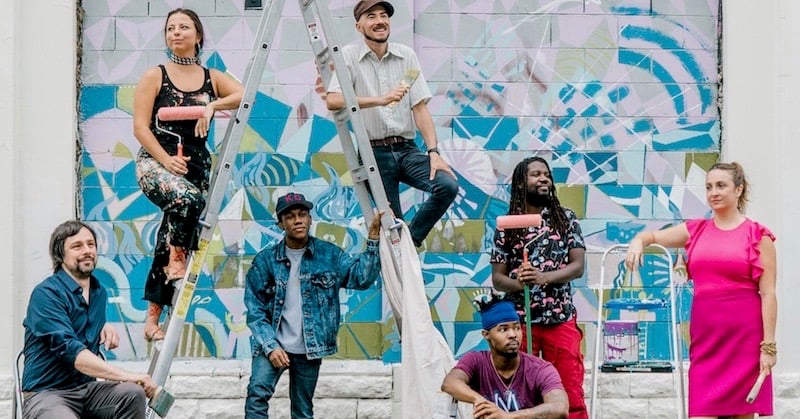 Major colors are beginning to grace the walls of Savannah's Starland District. The Starland Mural Project is creating eight new murals by eight local artists on the walls of the old Starland Dairy in the next couple of months.
The crew of artists features Amiri Farris, Dana Richardson, Jon Witzky, Jose Ray, Juliana Lupacchino, Kevin Bongang, Tyriq Maxwell and Xavier Hutchins. Clinton Edminster, owner of Starlandia Art Supply is managing the project with assistance from local muralist Kyle Millsap.
The mural project is inspired by the idea that art is for everyone, says Edminster. The murals will share stories and promote a way for other artists to work in the city. One of the project's goals is to provide a repeatable framework for permitting, funding and painting of murals, and all relevant documents will be shared on the project website as resources for future endeavors.
Speaking of funding, the Starland Mural Project is seeking sponsors and donations toward a $15,000 goal. All donors who contribute over $100 will be recognized on a sponsor wall located on the former entrance to the dairy.
Photo of participating artists provided by the Starland Mural Project
Do you follow us? Find us on Linkedin, Facebook, TwitterandInstagram.