Rural prosperity addressed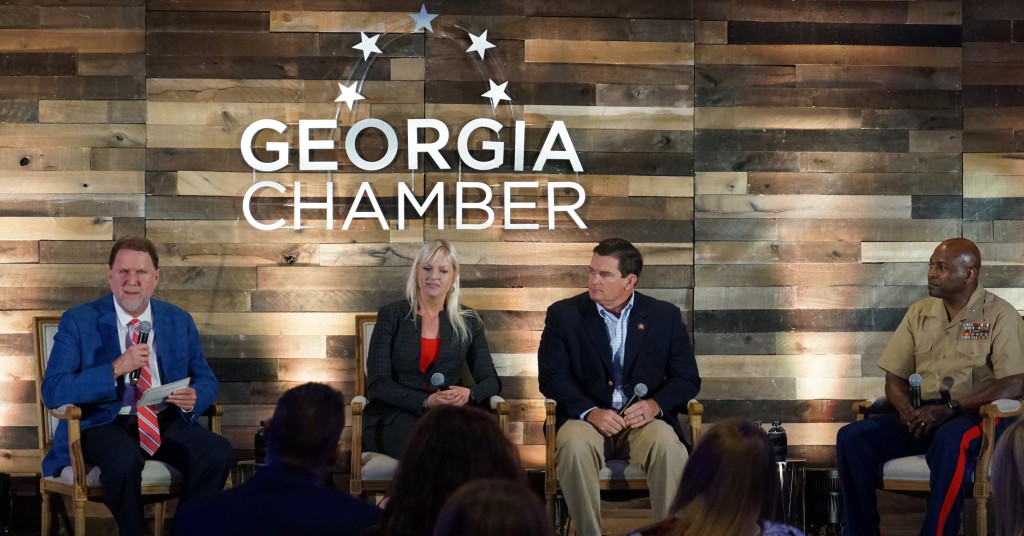 Last week, the Georgia Chamber of Commerce hosted the third annual Rural Prosperity Summit over a two-day period in Tifton. Nearly 500 business leaders, elected officials and community advocates discussed topics vital to improving opportunities in the state's rural communities. Speakers included District 1 U.S. Rep. Buddy Carter from Georgia's southern coast and U.S. Rep. Austin Scott from District 8, which stretches from Macon to the Florida line. They addressed healthcare needs and the economic impact of military bases in the state, respectively.
Additional summit topics included prosperity in education, manufacturing and the arts; workforce solutions; distilling and brewing in the South; conserving rural Georgia; the opioid epidemic; and the benefits of nonprofits. Georgia Chamber President and CEO Chris Clark said, "By partnering with local chambers, business leaders and legislators, we can move the needle on bringing prosperity to these vital areas of our state." He added that the summit provided a forum "to discuss and plan for the challenges we face and to create a rural renaissance in Georgia."
Presenting sponsors of the Rural Prosperity Summit were the Georgia Community Foundation Inc., Georgia EMC and Georgia Realtors.
Photo, left to right: Larry Hanson, executive director, Georgia Municipal Association; Chrissy Miner, executive director, 21st Century Partnership, Warner Robins; U.S. Rep. Austin Scott, Georgia District 8; and Col. Alphonso Trimble, commanding officer, Marine Corps Logistics Base Albany, discuss the defense industry's impact on rural Georgia.
Photo provided by the Georgia Chamber.
Do you follow us? Find us on Linkedin, Facebook, Twitter and Instagram.