Savannah climate-change science recognized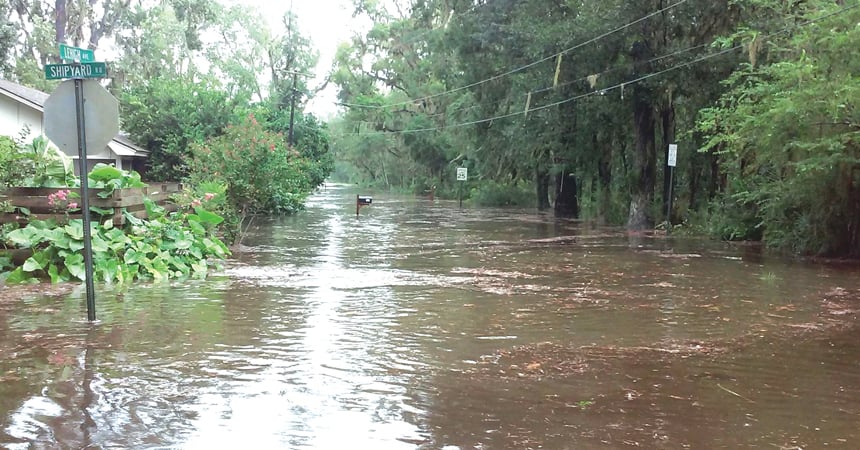 Flooding and sea-level rise are growing concerns related to climate change that are affecting coastal cities around the world. Local efforts to prepare for and address these threats in Savannah have recently been recognized by the American Association for the Advancement of Science (AAAS), the world's largest general scientific society. The organization released a report, How We Respond, that features details about the development of an internet-enabled network of sea-level rise sensors being deployed throughout Chatham County.
The project, which is part of Georgia Tech's inaugural 2018 Smart Communities Challenge program, provides real-time data and analytics about flooding in the area. It will eventually lead to an emergency response alert system that will warn residents of dangerous conditions. Savannah is one of 18 communities spotlighted in the AAAS report.
Learn more about the sensor network and Smart Communities Challenge projects in Gwinnett County, Chamblee and Albany in this month's feature, "Working Smarter."
Photo of storm surge experienced in Chatham County during Hurricane Irma in 2017 by Anne Smith.
Do you follow us? Find us on Linkedin, Facebook, Twitter and Instagram.