Promoting rural Georgia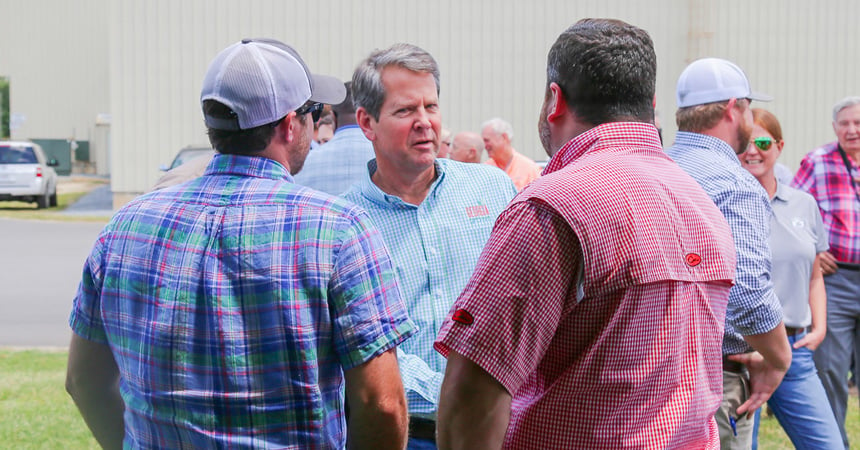 Gov. Brian Kemp is serious about bringing new business to rural areas of our state. To demonstrate his commitment, he's launched a rural strike team to create an economic development plan that will attract businesses to rural Georgia and work with existing partners and organizations to further grow the state's economy.
As part of his rural promotional push, Kemp is embarking on a "Georgia Made" tour that will crisscross the state raising awareness of homegrown products. Among his stops are Swainsboro, where he visited Faircloth Forest Products, and Monroe, where he will tour the Hitachi Automotive Systems Americas facility. In May, Hitachi announced a $100-million expansion that will create 100 new jobs.
Learn more about the governor's plans for keeping Georgia business friendly, improving healthcare and reducing human trafficking in this month's feature, "New Man at the Top."
Photo of Gov. Brian Kemp visiting South Georgia communities in May provided by the Governor's Office
Do you follow us? Find us on Linkedin, Facebook, Twitter and Instagram.