Augusta celebrates art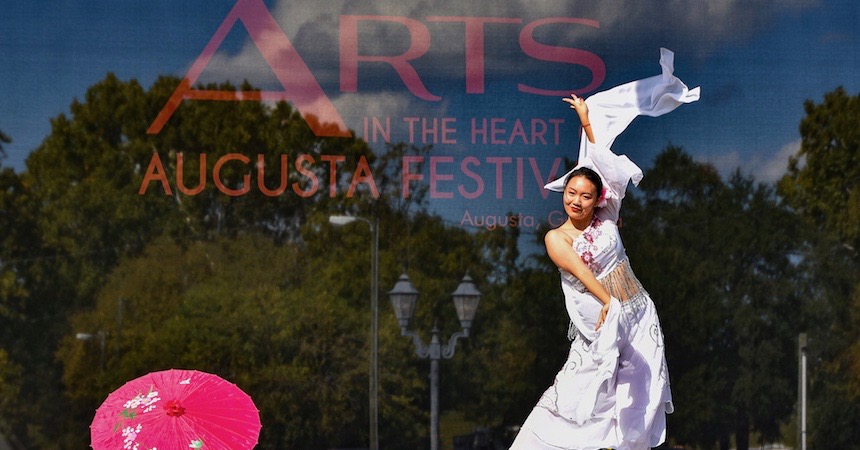 The 39th annual Arts in the Heart of Augusta festival will take place next weekend, Sept. 20-22, at the Augusta Common and along Broad Street from 7th to 10th streets. This popular festival will feature more than 150 juried local and national artists and artisans, who will offer a variety of creations, from paintings to jewelry, woodworking to sculpture and much more.
Hundreds of non-stop performances will be held on five stages all weekend, including the Family Stage, which is located in an interactive family area. There, street performances will take place along with hands-on children's activities and a Young Artists Market showcasing art and crafts made by children and teens under 18 years old.
On Friday evening, the festival opens with a Parade of Nations and a colorful Unity Dance performed by representatives of Augusta's cultural groups. Authentic cuisine from 20 countries will be available in the Global Food Village and a craft beer garden will bloom in the Augusta Common.
The multicultural festival, presented by the Greater Augusta Arts Council and the City of Augusta, has been recognized as a top 20 Southeast Tourism Society event and recently won a Silver Kaleidoscope for Best Festival from the Southeast Festivals & Events Association. Advance badges good for the whole weekend are available online for $7, or can be purchased at the gate for $12. There's no charge for children 10 and under.
Photo and video courtesy of RedWolf Advertising
Do you follow us? Find us on Linkedin, Facebook, Twitter and Instagram.