New offerings at UNG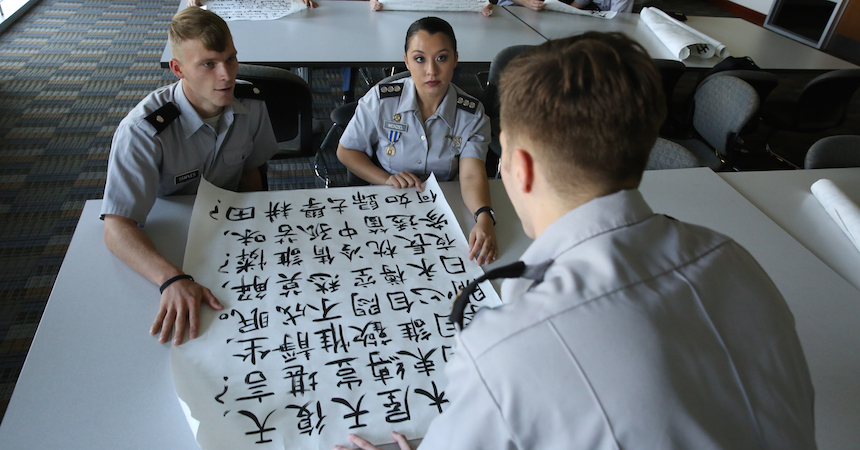 Students attending the University of North Georgia (UNG) now have new opportunities for bachelor's degrees and certificates in growing and high-demand career disciplines. After a decade in the planning, the bachelor's degree in East Asian Studies kicked off this spring, offering a concentration in either Chinese, Japanese or Korean culture. Focusing on East Asia and giving the Korean concentration equal weight, the program is the only one of its kind in Georgia and one of just a few in the Southeast. It will require students to study in their East Asian country of choice at least one summer, preferably a whole semester or a year, to experience the culture and become immersed in the language.
Also launched this spring was the Healthcare Services and Informatics Administration bachelor's, which aims to bridge the gap between medical and information technology (IT) professionals. Students work with healthcare software and IT professionals to experience the challenges medical providers are having with electronic medical records and help address them.
In addition, students have two new graduate-level certificate programs in which they can enhance their credentials. UNG's Mike Cottrell College of Business offers both the Cybersecurity and Entrepreneurship and Innovation certificates as 10-credit summer programs. The Cybersecurity certificate involves hands-on training in an environment that mimics a cybersecurity situation room while the Entrepreneurship certificate prepares students to start their own business or become more innovative in a corporate job.
UNG is only one of the colleges featured in this month's 2019 Higher Education Directory, a comprehensive listing of degree-granting schools that have a physical presence in Georgia and are eligible for HOPE scholarship enrollments.
Photos of students attending East Asian Studies and cybersecurity classes provided by UNG.
Do you follow us? Find us on Linkedin, Facebook, Twitter and Instagram.