Trendsetters: Pollinating a Business
Visitors to the Dahlonega Butterfly Farm can see hundreds of exotic and wild butterflies.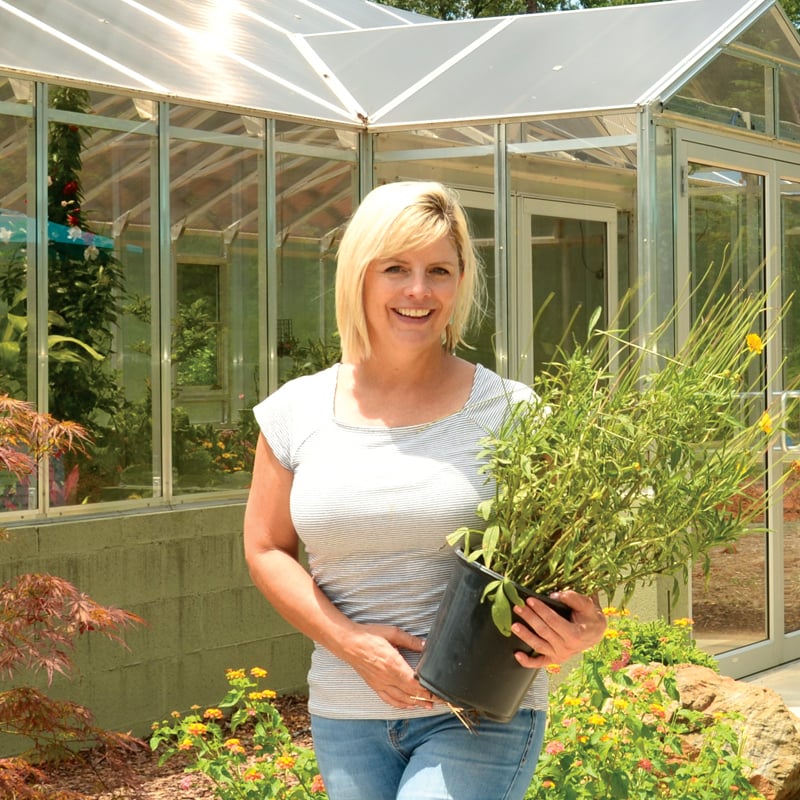 When she was a kid, Jo Ann Goldenburg raised caterpillars and butterflies in her house. As an adult, the former TV video producer followed her dream of educating people about the colorful creatures and opened North Georgia's only butterfly farm in June.
"I've always been an advocate of the environment," she says, "and I just really wanted to do something to teach people about how important pollinators are."
The Dahlonega Butterfly Farm was the product of a business plan Goldenburg drafted and left dormant for a few years. When she decided in 2016 to move forward with it, she sold her Atlanta house to help finance the business and downsized into a small mountain cabin. Last year, after buying eight acres in the historic gold mining region of Castleberry Bridge Road, she hired contractors to clear the land and build a visitor center – including a gift shop – and a 740-square-foot indoor butterfly conservatory, both of which she co-designed.
How did she know what would be involved in being a butterfly farmer? "I googled quite a bit," she says. Much of her research centered on the strict requirements to obtain permits and comply with regulations that govern raising the insects. She also visited butterfly houses around the country.
In her first year, she says farm operations are her most important focus. "There are so many different elements that need attention, such as keeping the butterflies alive and getting the butterflies," she says.
Goldenburg purchases 200 butterflies in their pupa, or chrysalis, form from two South Florida breeders every 14 days. At a cost of $4 to $6 each, this is not an inexpensive venture. The chrysalises hang in a containment room off the gift shop for a couple of weeks before butterflies emerge. Once that happens, they are transferred to the glass conservatory where they live for about two weeks, enthralling visitors each day.
In addition to her 12 species of purchased butterflies, Goldenburg is breeding six species of wild butterflies – out of approximately 200 that are native to Georgia – in an outdoor habitat where she is growing the specific host plants each species needs to lay eggs.
Through social media and her website, people have found out about the butterfly farm, and ticket sales have exceeded her expectations. She anticipates about 120 visitors daily, but 500 people showed up on opening day. Currently, she's offering educational tours for first- and second-grade classes from Dawson and Lumpkin county schools.
Plans for the future include hosting events in an expanded space, converting to solar power, importing exotic butterflies from South and Central America and working with the Natural Resource Conservation Service and University of North Georgia on research and work-study projects.
"My friends have said I'm courageous and a little crazy," she says. "I told myself I could go broke during this process, but at least I would have tried."