Atlanta, Cumming, Leslie, Young Harris, Covington
SEE, DO, EAT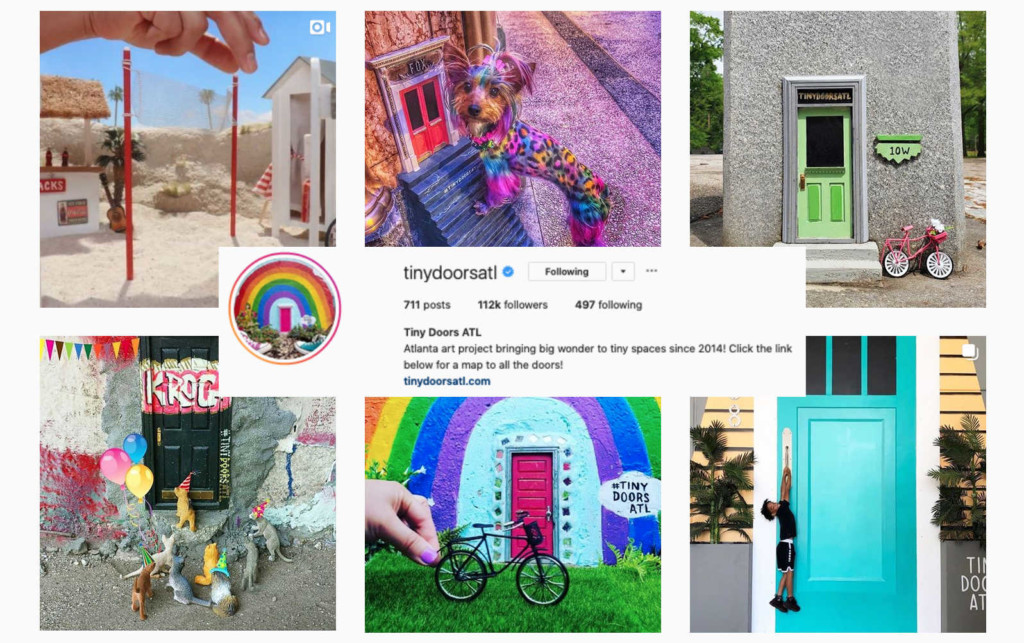 SEE: Tiny Doors? In Atlanta? Yes. Throughout Atlanta and surrounding the city are Tiny Doors, just waiting to be seen by you. Tiny Doors ATL has installed tiny doors throughout the city. You could walk past our doors for months and never see them. Take a tiny tour and see the small sights around A-town!
SEE: Who knew that Georgia was home to the "largest collection of antique telephones and telephone memorabilia in the world?" We didn't, but we do now. It's held in Leslie, which is west of Cordele is the Georgia Rural Telephone Museum.
DO: Forty miles north of Atlanta in Cumming, Georgia and the Sawnee Mountain Preserve with over 900 acres of hiking. Sawnee Mountain links to the Blue Ridge Mountain Range, and the history of North Georgia's Native American inhabitants. The mountain is named after a local Cherokee Native American, Sawnee. Sawnee Mountain is the landmark host to The Sawnee Mountain Preserve & Visitor Center.
EAT: East of Atlanta is Walden's in Covington, which touts "Small Place, Big Taste," and from the recommendation from a Georgia Trend friend, and the reviews on their Facebook page (4.9 from 177 reviews!), we agree!
DO: In Young Harris, Brasstown Valley Resort & Spa offers accommodations, spa services, horseback trail-riding experiences establishes the property as the only full-service resort and conference hotel in the North Georgia Mountains. From their site, "Guests can meander through open fields, hardwood forests, and crystal-clear trout streams as they travel throughout the property. Custom excursions, hayrides, and catered picnic rides also are available for both individual and group outings."
Reach thousands of Georgians by advertising your business in the weekly Unofficial Guide to Our Georgia Favorites!

For reasonable advertising rates (as low as $50/month) contact: Julia Roberts at julia@robertsresource.com.
Photo credits: Instagram account of Tiny Doors ATL and Walden's restaurant photo.