Innovative partnership launched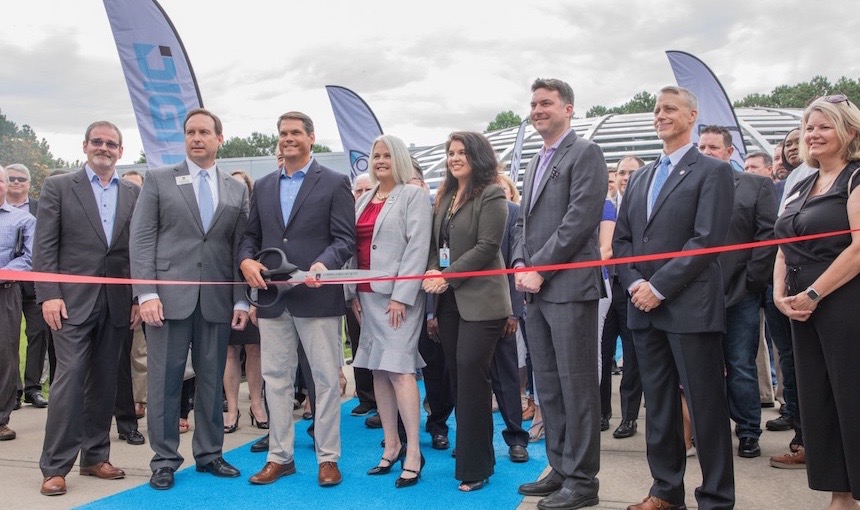 Digital Ignition, a co-working business incubator in Alpharetta, recently formalized a business alliance with Forward Forsyth, a public-private partnership of the Cumming-Forsyth County Chamber of Commerce, Forsyth County Government, the Development Authority of Forsyth County, Forsyth County Schools and Lanier Technical College. At a ribbon-cutting ceremony last month, Lt. Gov. Geoff Duncan and members of the state's technology and business community were on hand to announce Digital Ignition's official designation as a blockchain, artificial intelligence (AI), Internet of Things (IoT) and business innovation partner of Forward Forsyth.
The relationship is a logical one given that Digital Ignition has attracted a number of professionals who are launching innovative companies with the help of its co-working, incubator and accelerator programs. In fact, about half of Digital Ignition's members are former Fortune 500 executives who are working to create new companies.
In addition, the Georgia Department of Transportation tapped Digital Ignition to spearhead and host the first Smart Vehicle Tech Challenge this fall. The competition will focus on data opportunities that can be used in smart cities and connected vehicles.
Co-working companies offering a variety of services to members are a rapidly growing trend. Find out more in this month's feature, "Employment Evolution."
Photo of the ribbon-cutting ceremony, from left: John Campbell, senior vice president, Convergent; Scott Evans, senior technology project manager, Cumming-Forsyth County Chamber of Commerce; Georgia Lt. Gov. Geoff Duncan; Laura Semanson, chair, Forsyth County Board of Commissioners; Joanne Sanders, president of EWISE Communications and general manager of Digital Ignition; Benjamin Andrews, statewide program manager at The Advanced Technology Development Center (ATDC); Scott McMurray, deputy commissioner, Global Commerce, Georgia Department of Economic Development; Jan Rooney, local State Farm agent
Photo provided by Digital Ignition.
Do you follow us? Find us on Linkedin, Facebook, Twitter and Instagram.