Social Circle, Atlanta, Peachtree City, Blue Ridge, Jackson, Macon
EAT, DO, SEE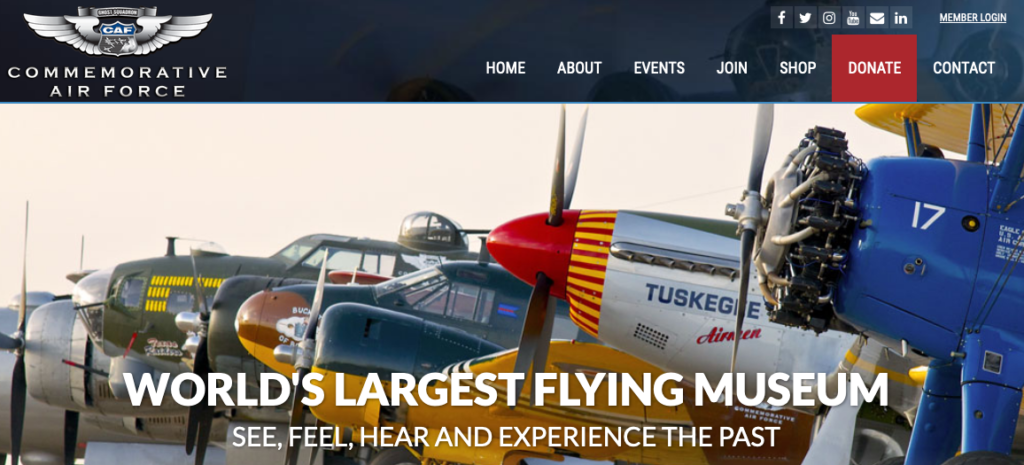 EAT: Blue Willow Inn showcases Southern food, and here is their Facebook page. In the historic area of Social Circle is the internationally acclaimed Blue Willow Inn Restaurant in a Greek Revival mansion.
EAT: Right off the Highway while coming through Atlanta, you can jump off and have a great meal at the OK Cafe. The food is excellent and casual and yummy and opens every day; you'll like everything from the pancakes to the chicken pot pie.
DO: Air Force fans or airplane fans might be interested in taking in the Commemorative Air Force Dixie Wing Museum located throughout the country, but for us, there's one in Peachtree City. Do you have a celebration coming up? You can take a ride in a historic WWII plane. Here's a little information about the group that runs the flights: The Dixie Wing of the CAF was granted a Provisional Charter on February 28, 1987, and a Wing Charter No. 48 on January 30, 1989. It has since displayed its collection of vintage World War II-era aircraft at numerous airshows throughout the Southeast. The wing is a non-profit, tax-exempt "flying museum" that depends on contributions of time and funds to carry out its mission."
DO: The Blue Ridge Scenic Railroad is a good day trip to Northeast Georgia. The Railroads were vital between the 1800s and the early 1900s. As they say in their about page, "They determined the routes of local roads, saved an ailing mining industry, contributed to the growth of small towns as resort communities, and made it possible to log the last remaining virgin timber in the area." They are already booking tickets for the Winter.
EAT: Going south from Atlanta to Jackson (an hour) and Macon (an hour & 40), you can find a highly-rated BBQ join
t called Fresh Air Barbeque. Known across the country for its old fashioned slow cooking since 1929, you'll love this mouth-watering BBQ and Brunswick stew. The only question: white bread or cornbread with your stew?
Photo credits: Commemorative Air Force Dixie Wing Museum and Fresh Air Barbeque.

Reach thousands of Georgians by advertising your business in the weekly Unofficial Guide to Our Georgia Favorites!

For reasonable advertising rates (as low as $50/month) contact: Julia Roberts at julia@robertsresource.com.