Moving MARTA forward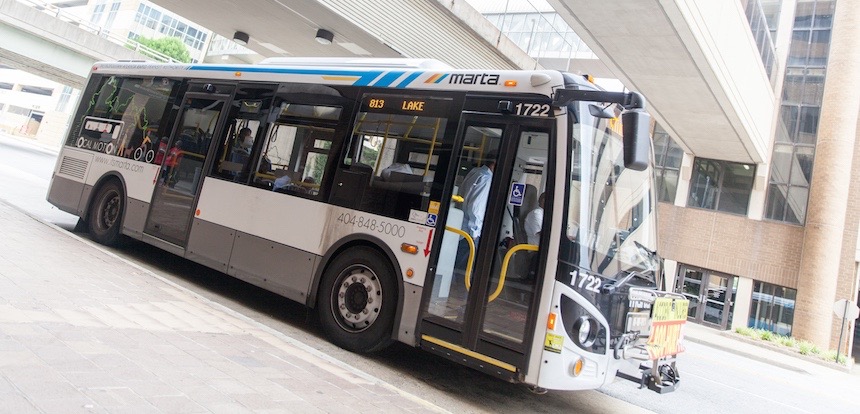 Atlanta's MARTA is moving forward with transit expansions and transit oriented development (TOD), all designed to get more metro residents where they want to be.
TODs – development on land around a transit station that MARTA owns and leases to a developer – are one of the newer tools in the MARTA toolbox. The idea might seem a stretch, since a TOD sits still, and MARTA is all about moving folks around. But, in fact, Jacob Vallo, MARTA's senior director of TOD and real estate, see TODs as freedom.
"I'm interested in how can we change behaviors so that people can have more freedom," Vallo says. "Freedom that's defined by discretionary income and potentially time."
And transit and development close to transit are key. "I use transit in the middle of a series of other basic needs," Vallo says, "housing, jobs, healthcare, education, food, community and culture and arts. I think transit is at the center, the hub. Transit connects you to all these other things.
By offering up residential – and office space – adjacent to MARTA, Vallo says, the transit authority is offering more ways for people to find freedom from long commutes and freedom to explore the city.
It's also one more way MARTA is trying to change the experience for its customers. "In terms of providing service, we are super-focused, as I say, on the here and now and changing the culture of how we deliver to our customers," Jeffrey Parker, MARTA's general manager and CEO, says.
Learn more about how MARTA is growing – in size and commitment to service – in this month's feature "All Aboard."
Photo courtesy of MARTA 
Do you follow us? Find us on Linkedin, Facebook, Twitter and Instagram.