Baseball for all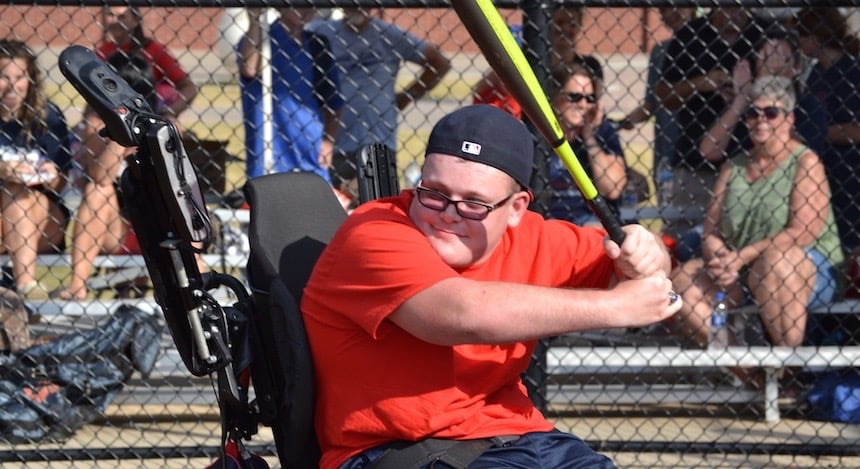 By next spring, people of all abilities will be stepping up to the plate at Harris Shoals Park in Watkinsville for America's favorite pastime. Extra Special People (ESP), a nonprofit serving families and children with special needs in the surrounding 26 counties, and the city of Watkinsville are partnering to construct a new Miracle League Complex at the park, which is adjacent to ESP's location. Not only will the bases be loaded on the fully accessible baseball field, but kids and community members will also have access to a playground and splash pad.
The Amerigroup Foundation – the philanthropic arm of Anthem Inc. – is helping make the goal of building the complex a reality through a recently announced grant to support the first two years of its operations. The foundation's donation brings ESP's fundraising total to $1.2 million, very close to its $1.4 million goal for completion of the project.
ESP currently reaches more than 425 children with after-school programs, weekend clubs, an eight-week summer day camp and family resources. On 70 acres of its property, the organization hopes to build Camp Hooray, which will one day host overnight camps, weekend retreats and other events for children and families of all abilities.
The Miracle League, which originated in Conyers in 2000, removes barriers that prevent children with mental and physical disabilities from playing baseball. Miracle League teams play on a rubberized turf field that accommodates assistive devices like walkers and wheelchairs. More than 300 Miracle League organizations across the U.S., Canada and Puerto Rico today serve half a million children and adults. In addition to partnering with ESP for the first local field near Athens, the Miracle League will play a role in Camp Hooray.
To find out about other initiatives that are improving the lives of residents in nearby Walton and Newton counties, check out "Local Control" in our latest issue.
Photo provided by the Miracle League.
Do you follow us? Find us on Linkedin, Facebook, Twitter and Instagram.