Eatonton, Chamblee, Dahlonega
SEE, EAT, DO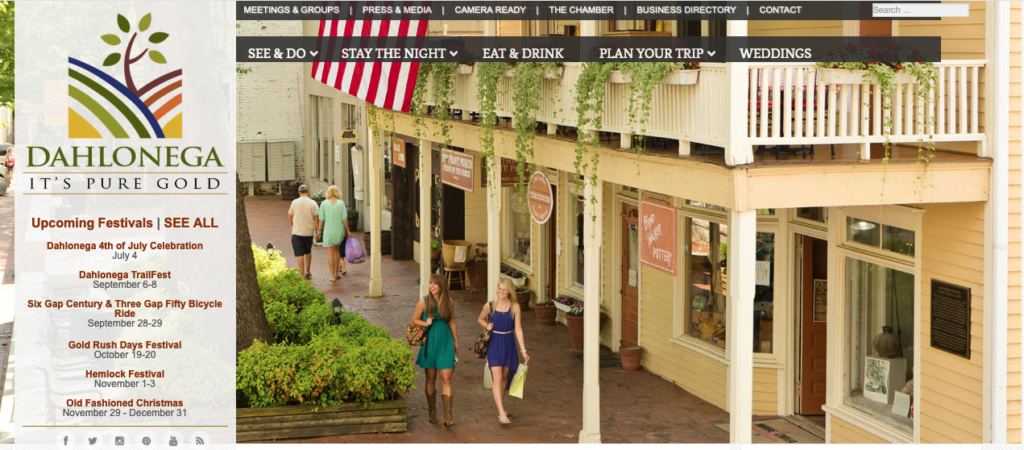 SEE: Heard about Rock Eagle Mound? It's a stone shaped bird built by Native Americans. The mound is listed on the National Register of Historic Places and is open to the public free of charge from dawn to dusk. rockeagle4h.org. Check out their website for information on all of the educational happenings they offer. If you have a group and need event and sleeping accommodations, they can offer that as well.
EAT & DO: There's more to do than you think at Peachtree-Dekalb Airport (PDK). You can visit and watch the planes take off and land (you'd be surprised at how cool this is), there's a playground and some bleachers. While you're there, plan a trip to eat at Downwind Restaurant or 57th Fighter Group.
SEE: We're tripling up on our Dahlonega recommendation because you can't go to Dahlonega without doing a few things… eating and shopping for sure, and then take yourself over to a gold mine and pan for some treasures! For sure check out a site about Dahlonega and check out their events calendar on their sidebar. Here's a link to a Gold Fever Package that will give it all to you – the history, and panning!
EAT: Because Dahlonega is at least a day-long visit, you have to eat! Visit Bellies & Butts for BBQ, and Historic Smith House Inn are on our list as well as many others in the sweet little town Dahlonega, listed here. Everything from Subway to Mexican.
DO: Dahlonega Wine Tours are a thing, did you know that? It's all mapped out for you in an hour and 15-minute scenic drive. A short visit away, you can find a hiking trail (several!). In addition to that, check out their hiking trails, just a short drive to the Chattahoochee National Forest and part of the Appalachian Trail.
Photo credit: Featured photo from home page of Dahlonega Visitors' site, including the map from their Lumpkin Country and Surrounding Areas guide page, here.
Reach thousands of Georgians by advertising your business in the weekly Unofficial Guide to Our Georgia Favorites!

For reasonable advertising rates (as low as $50/month) contact: Julia Roberts at julia@robertsresource.com