11 things to know about Vidalia onions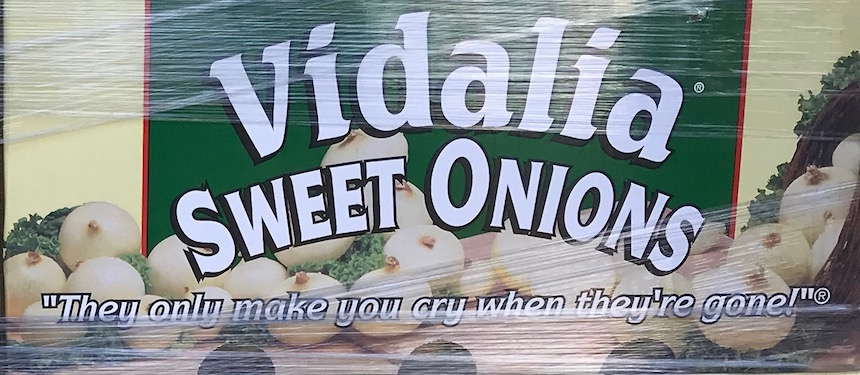 Summer's here, and we all know what that means – mosquitos, heat, humidity and Vidalia onions. It's the time of year when the mild, sweet, yellow onions that only grow in Georgia are fresh, tasty and available at your local grocery store. But there is so much more to Vidalia onions than onion rings, burger toppings or salad dressing.
Here are 11 things everyone in the Peach
State should know about this Georgia Grown crop:
The Vidalia onion was named
Georgia's official state vegetable in 1990.
It generates an economic impact
of more than $100 million annually, according to the Georgia Department of Agriculture.
The Vidalia
Onion Act of 1986 named 13 counties as the official growing area for the
crop: Appling, Bacon, Bulloch, Candler, Emanuel, Evans, Jeff Davis, Montgomery,
Tattnall, Telfair, Toombs, Treutlen and Wheeler. Parts of seven other counties
may also grow Vidalias: Dodge, Jenkins, Laurens, Long, Pierce, Screven and Wayne.
Per the Vidalia Onion Act the
state Department of Agriculture owns the Vidalia onion name.
The state has been the owner of
the Vidalia onion trademark since 1992.
Vidalias are planted by hand in
September and harvested by hand from mid-April through mid-June.
About 80,000 onions are planted
per acre – remember, this is by hand, by workers on their hands and knees – each
year.
Farmers who want to grow
Vidalia onions must register with the state.
The agriculture commissioner
sets the pack date each year – the day that Vidalia onions may begin to be
sold. The 2019 pack date was April 22. Onions from the Vidalia region may be
sold before the pack date, but they must be called sweet onions, not Vidalia
onions.
Mild winters, lots of water and low sulfur in the soil give the
Vidalia onion its sweet flavor.
To meet the legal definition of Vidalia, the onions must be grown
from the seeds of the short-day yellow granex variety.
So, slice up some Vidalias – so mild they won't make you cry – and enjoy a taste of Georgia.
Do you follow us? Find us on Linkedin, Facebook, Twitter and
Instagram.