Political Notes: Ups, Downs, and In-betweens
Chris Erwin is officially elected, a new state ethics director and USG raises tuition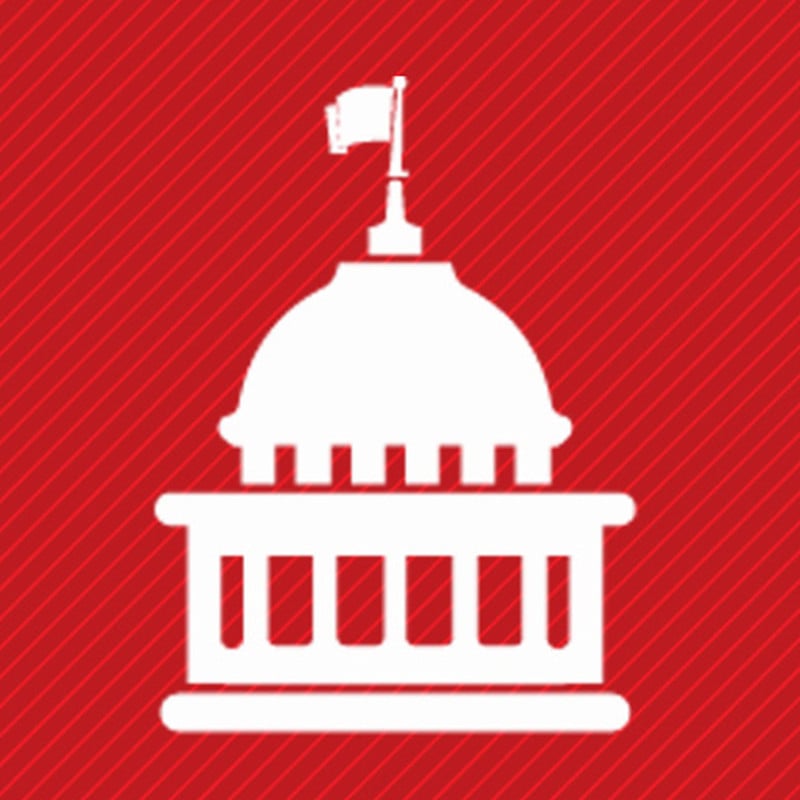 Erwin Elected – Again: The third time was apparently the charm for state Rep. Chris Erwin (R-Homer) who had to win three primary elections to secure his Georgia House seat. He won the last race in April with 75.48 percent of the vote.
Erwin first beat former Rep. Dan Gasaway, who was elected in 2012, in a May 2018 primary race in which there was no Democratic candidate, but a judge invalidated that election when it was discovered that Habersham County election officials had incorrectly put several voters in the wrong House district. Erwin won a second primary by a narrow margin and was sworn in as a member of the House of Representatives, but those results were also thrown out because of voting irregularities and a judge removed Erwin from office.
The final election gave Erwin a decisive victory and allowed him to reclaim his seat – although the General Assembly had already adjourned its 2019 session by then.
Erwin said in a social media post, "I am so proud that our team has won three elections in less than 12 months' time. I am so honored by the amount of support our campaign has received. Now is the time for our community to move forward together."
---
Emadi To Ethics Commission: Former Douglas County Chief Assistant District Attorney David Emadi, a Republican who once served as an aide to House Speaker David Ralston, is the new head of the state ethics commission.
He replaces Stefan Ritter, who resigned after being accused of improper use of state computers and was given a $45,000 settlement.
Emadi quickly announced he would subpoena campaign bank records from 2018 Democratic gubernatorial candidate Stacey Abrams; her lawyer, Joyce Gist Lewis, responded that Abrams would cooperate.
---
In Memoriam: Attorney Anne Ware Lewis, who served as the Georgia Republican Party's general counsel since 2009, died in April after a long battle with cancer. She was 56.
Her law practice focused on election issues; she played a key role in GOP redistricting but was respected by officials in both political parties.
---
Tuition Hike: The University System of Georgia Board of Regents has voted to increase tuition at the state's public colleges and universities by 2.5 percent for the 2019-2020 academic year.
Eleven of the 26 university system institutions will also increase fees ranging from $4 to $50 per semester for full-time in-state undergraduates.
The regents did not raise tuition in 2016 or 2018, the university system noted in a press release, and has held increases to an average of 1.7 percent annually over the last five years.
"Limiting tuition increases to 2.5 percent will help enable institutions to balance the critical needs of affordability and quality," said Chancellor Steve Wrigley.
A Georgia auditor's report indicates that tuition rates charged by USG schools averaged 25 percent less than rates charged by peer institutions in other states.
---
Still Waiting: Gov. Brian Kemp had harsh words for Congress over its failure to pass an almost $14-billion aid package for Georgia victims of last October's Hurricane Michael.
The storm hit Southwest Georgia especially hard and severely damaged farmland in the area, dealing the pecan and timber industries a heavy blow.
"The gridlock exposes the rotten core of Congress," Kemp said in a news conference. "They would rather crush an entire industry – destroying the livelihood of countless Americans – than do something the opposition party wants."
Georgia lawmakers met in a special session last November to approve a nearly $500-million package of loans and incentives to help the farmers and expected additional help from the federal government that has not been forthcoming.
---
Georgia Joins Coalition: Attorney General Chris Carr has joined a 17-state coalition in urging the U.S. Environmental Protection Agency and the U.S. Army Corps of Engineers to adopt the coalition's proposed replacement of the Waters of the United States (WOTUS) rule that was a product of the Obama Administration.
"Our office has been leading litigation to prevent the implementation of the 2015 WOTUS rule for almost four years," Carr said in a press release. "The rule would have given the federal government jurisdiction to implement complex federal mandates over state natural resources, including roadside ditches, streams and many other areas. That's unacceptable, and Georgia is proud to be at the forefront of these efforts to stand up for our farmers and landowners."
In this, Georgia joins with West Virginia, which is leading the effort, and attorneys general from Alabama, Arkansas, Idaho, Indiana, Kansas, Louisiana, Missouri, Montana, Nebraska, Ohio, Oklahoma, South Carolina, Tennessee, Texas and Utah.
The coalition has said the 2015 regulation extends federal authority beyond what Congress intended and the Constitution allows.