At Issue: No Easy Sell
The movement to create new cities may be on the wane in Georgia.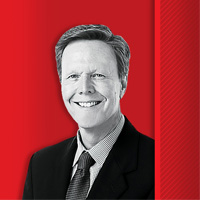 Since 2005, 10 new cities have been chartered in Metro Atlanta. The first was the city of Sandy Springs that year, followed the next year by Johns Creek, Milton and Chattahoochee Hills – all in Fulton County. Then DeKalb and Gwinnett counties got into the act: from 2008 to 2015, Dunwoody, Peachtree Corners, Brookhaven and Tucker became independent cities. Stonecrest and South Fulton were formed in 2016 and 2017, respectively.
Residents of Sandy Springs had wanted to form their own city independent of Fulton County for years but had been thwarted by the state legislature, which must approve any acts of incorporation. At the time, it was largely a partisan issue. Fulton County leaders and state legislators, most of them Democrats, would not allow Sandy Springs neighborhoods to vote on cityhood.
That changed when Republicans became the majority party in the Georgia General Assembly in 2004. The Republican leadership was more open to the argument that Sandy Springs residents had been making, namely that they paid large amounts of tax revenue to the county without much in return. They wanted more control of how taxes were spent and more say in zoning and other economic issues. So the legislature amended incorporation requirements, making it easier for localities to become cities.
With the success of Sandy Springs, the barn door was open. New municipalities have formed since then at what seems like the drop of a hat.
And it's much less of a partisan issue now than it was then. Though early trailblazers like Sandy Springs and Dunwoody are in largely Republican areas, the more recent new cities of Stonecrest and South Fulton are in Democratic strongholds.
There have been some losses along the way. The Georgia legislature has actually passed 15 bills since 2005 allowing local areas to vote to incorporate. But some of those votes resulted in defeat, including LaVista Hills in DeKalb County, Sharon Springs in Forsyth County and Eagles Landing in Henry County. And although the cityhood movement is primarily a Metro Atlanta phenomenon, a proposed new city of Skidaway in Chatham County went down to thundering defeat in March of this year.
So for those keeping score, since 2017, cityhood movements are a collective 0 for 3. Add in the LaVista Hills loss in 2015, and that's four losses in the last four years. It looks as though the appeal of chartering new cities in congested and over-taxed Metro Atlanta is losing steam.
Now comes two new proposals for cities: East Cobb, a Republican stronghold, and Greenhaven in south DeKalb County, a largely African-American neighborhood that is overwhelmingly Democrat. Both face pretty steep odds for ironically similar reasons. It's tough to make a convincing economic argument in both cases.
Sandy Springs, Brookhaven and Stonecrest, for example, were relatively easy arguments to make. In each case there was a clear payoff for local residents, as taxes went directly to city services such as police, fire and utilities. It's not as cut and dried for East Cobb or for Greenhaven.
The odds are slightly better for East Cobb. That community has the economic resources to produce a tax base to support city services and can maintain steady commercial development and economic growth. And yet, that is also the case against establishing a new city in what is now unincorporated Cobb County.
Is there truly a need? It is already a high-income and highly influential area. Will a city government make life better for residents? Or will it simply introduce a new layer of government that has to be cared for and fed?
Residents of would-be Greenhaven in south DeKalb County face a different challenge. The area lacks the high-income, commercial development prospects that some newer cities in Metro Atlanta were able to take advantage of. Many residents fear a new city government would be in constant need of more revenue, putting pressure on an already economically stressed area. Opinion is sharply divided, and political support for cityhood is weak.
These two examples illustrate the changed environment that residents face in establishing a new city in Metro Atlanta. As more new cities form, economic resources become further squeezed in the unincorporated areas of a county, which is happening in DeKalb, and it could happen in Cobb. In addition, some areas are faced with the prospect of fully supporting a city government when there are significant questions about future economic development bringing in the necessary resources.
It could be that the cityhood movement in Metro Atlanta is at a natural saturation point in which the benefits, evident a decade ago, are no longer an easy sell.