New Jekyll Island museum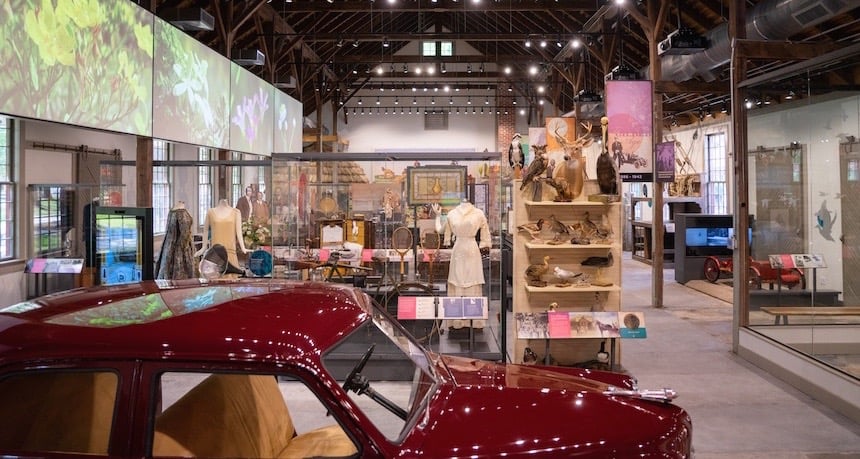 Along with its pristine beaches and fun outdoor activities,
Jekyll Island now has a new attraction. Mosaic, the Jekyll Island
Museum, opened last month, beckoning visitors to take a historical
adventure through thousands of years of the island's history. Beginning with
the Native American era and continuing to post-World War II, Mosaic's displays
and artifacts tell compelling stories and allow visitors to get an up-close
view of everything from a Native American dugout canoe made from Jekyll pine to
a restored 1947 Studebaker.
Even the building housing the museum is historic – 122 years
ago it was a stable for workhorses. But, after a $3.1-million renovation it
functions as a modern museum while preserving its original architectural
character.
Mosaic, the Jekyll Island Museum, is open daily from 9 a.m.
to 5 p.m. and admission is under $10. Find out why Moneymagazine rated the barrier island No. 1 in its 20 Best Places to Go in 2019 and enjoy
the museum while you're there.
To learn more about Jekyll Island and Georgia's other
barrier islands, check out "Back
in Time" in our February edition.
Photo provided by
Mosaic, the Jekyll Island Museum.
Do you follow us? Find us on Linkedin, Facebook, Twitter and
Instagram.