Trendsetters: Chinese Southern Belle
Food Fusion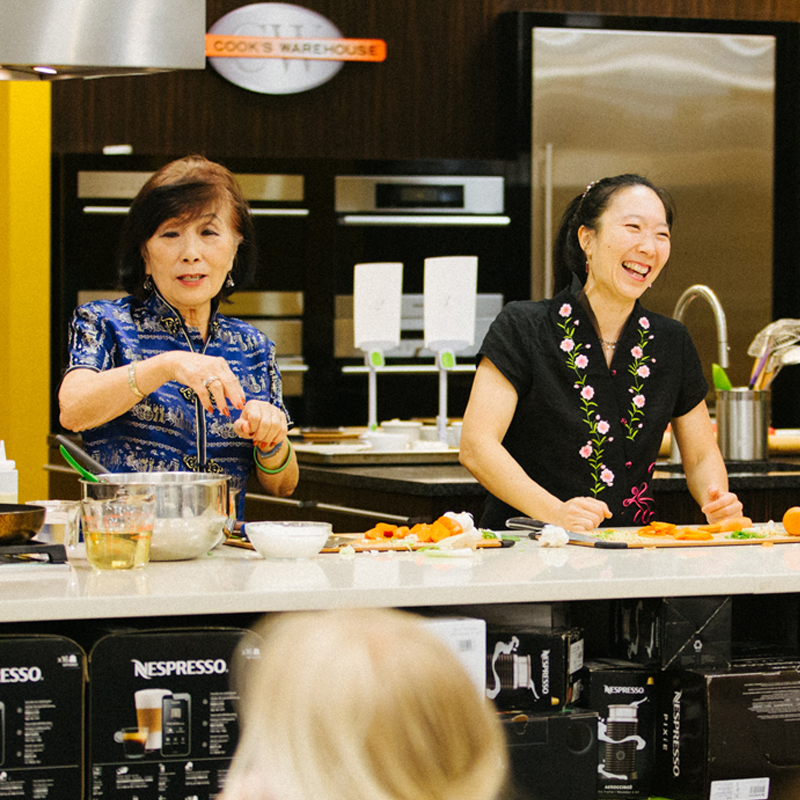 Smyrna native and entrepreneur Natalie Keng is the living, breathing epitome of fusion. Born, as she says, "closer to Canton, Ga., than Canton, China," she is the daughter of Asian immigrants and grew up loving grits and fried chicken as much as egg rolls and Hunan catfish. Her multicultural influences – and experiences as a member of the only Asian family in her 1970s neighborhood – prompted her to launch her business, Chinese Southern Belle, a decade ago "to make the world a better place through food," she says.
Chinese Southern Belle is the umbrella company for a smorgasbord of products and services. Keng and her mother, Margaret, a former Cobb County Teacher of the Year, started the business by hosting dinners that featured family recipes. Those dinners have morphed into big events like their annual Chinese Lunar New Year tasting celebration at a local restaurant.
While shopping for ingredients at Asian markets, Keng found herself advising random customers about soy sauces, spices and woks. That led her to begin a service helping people explore and shop in Asian and international grocery stores. In time, she also began giving tours of Buford Highway eateries and shops, taking advantage of the ethnic concentration found along the northeast Atlanta corridor.
She and her mom segued into teaching cooking classes at venues around Atlanta, including Cook's Warehouse and the Evening at Emory program. They've now taught more than 300 private and corporate group classes, introducing participants to foods influenced by the East, the West and the South, and "opening minds, one mouth at a time," she says.
The Chinese Southern Belle's latest venture is locally sourced, all-natural family recipe cooking sauces such as Sweet Chili Peach, Soy Ginger Vidalia and Asian BBQ Teriyaki Pineapple that can be used to flavor meats, vegetables and what Keng calls the "one-minute stir-fry." She and her mother oversee all aspects of production and, thanks to word of mouth from their many in-person demonstrations at farmers' markets, the sauces are now available in Kroger stores, Whole Foods and on Amazon.
Keng says even though she grew up working in her family's restaurant, she swore she'd never go into food. She became an advocate of social justice issues while attending Vassar College and Harvard University's Kennedy School of Government. Her education led her to campaign successfully and serve two terms on the town council in South Hadley, Mass. She also worked in diversity communications for financial services company MassMutual.
But, craving grits and boiled peanuts, she came home to Georgia in 2008, and her entrepreneurial gene kicked in along with her dedication to inspiring positive multicultural relations through food.
"It was part of my passion to be able to share about cooking, but also about our culture and history and stories of our family life and identity," Keng says. "It [the business] became like a stir fry: it looks like there's a lot of different things, but they all stand on their own."