Political Notes: Ups, Downs and In-betweens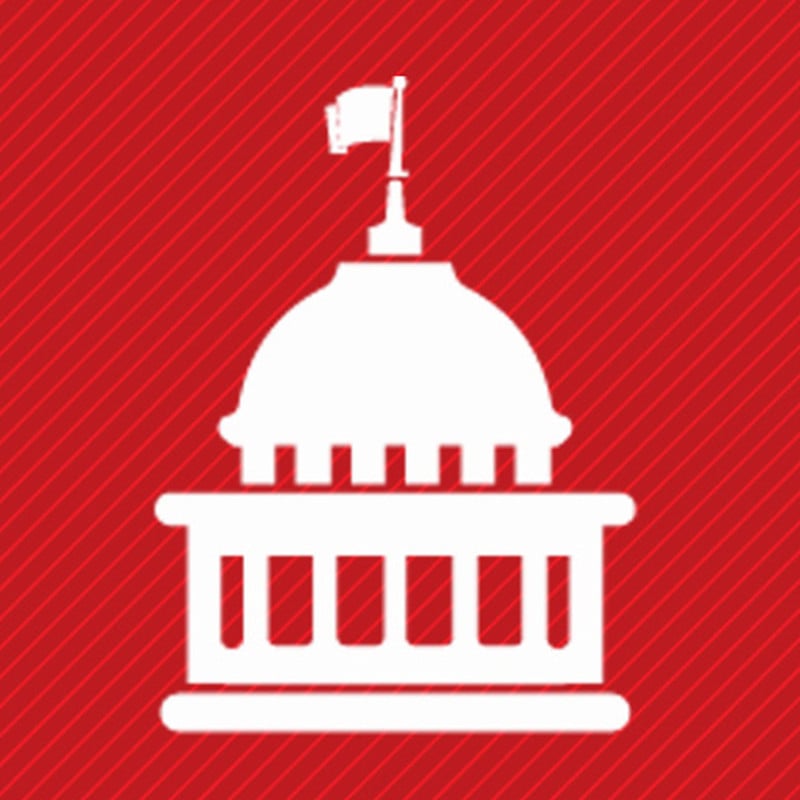 Linder To ASEAN: Former Georgia Republican Congressman John Linder, Duluth, has been selected by President Donald Trump to be the U.S. representative to the Association of Southeast Asian Nations, a 10-member intergovernmental organization based in Indonesia.
Over his nine terms in the U.S. House, Linder, 76, represented Georgia's 4th, 7th and 11th districts. In his new job, he will have the rank of ambassador extraordinary and plenipotentiary.
---
Handel Running Again: Former Republican U.S. Rep. Karen Handel is running again next year in an attempt to reclaim her old 6th District Congressional seat from Democratic newcomer Rep. Lucy McBath, who defeated her in 2018.
She announced her candidacy in a tweet, saying, "Imagine if we had leaders more interested in doing their jobs than being a celebrity."
Handel, a former Georgia secretary of state and gubernatorial candidate, won the congressional seat in a special 2017 election, defeating Democrat Jon Ossoff in a race that attracted national attention and national contributions. The seat had become vacant when former Rep. Tom Price resigned to become President Donald Trump's secretary of health and human services – a job that turned out to be fairly short-lived.
Handel was the first Republican woman to represent Georgia in Congress.
---
Savannah Project Funding: The Savannah Harbor Expansion Project has the necessary funding to keep it on track in fiscal year 2020. A press release issued on behalf of Georgia's two Republican senators, Johnny Isakson and David Perdue, and 1st District Congressman Buddy Carter (R-Pooler), says the U.S. Army Corps of Engineers recommended more than $130 million in federal funds for the project in its proposed budget.
---
Former Delta Exec To FAA: Atlantan Steve Dickson, a 27-year veteran of Delta Air Lines, who retired as senior vice president of flight operations last fall, is President Trump's pick to head the Federal Aviation Administration.
Dickson is a graduate of the Air Force Academy and has a law degree from Georgia State University; he was a fighter pilot and a Delta pilot.
His appointment, which requires Senate confirmation, came as the FAA was under increasing scrutiny for its safety standards and relationship with aircraft manufacturers following two fatal crashes of Boeing 737 Max jetliners.
---
In Memoriam: Former State Rep. Robert Melvin "Mickey" Channell Jr. died in March at age 76 at his home in Greene County. He served in the legislature from 1993 until 2015, when he retired.
He was known as the "Father of PeachCare," for his support of the program that provides health insurance for as many as 200,000 Georgia children each year. State Rep. Butch Parrish (R-Swainsboro) told Andy Miller of Georgia Health News, "Mickey was the go-to guy on health issues. He had a passion for healthcare."
---
Honor For Perdue: Sen. David Perdue, a Republican, is the recipient of the 2019 Challenge Champion Award, given to him for his support of the Georgia National Guard Youth Challenge Program.
The program, started by former U.S. Sen. Sam Nunn, a Democrat, in 1993 to address the high school dropout problem, provides free alternative education opportunities for at-risk youth between 16 and 18. Participants can earn a high school diploma or GED.
"Sen. Perdue is a strong advocate for Georgia's youth," said Tina Coria, chair of the Georgia National Guard Youth Challenge Foundation. "We are particularly appreciative of Sen. Perdue's role in passing a Senate Resolution underscoring the importance of the Youth Challenge."
Georgia's Youth Challenge academies are located at Fort Stewart, Fort Gordon and Milledgeville.
---
Burchett Victorious: Republican James Burchett, a Waycross attorney, won the state House special election runoff and now represents District 176. He defeated fellow Republican Franklin Patten, chair of the Lanier County Board of Education, who was endorsed by the Georgia Chamber.
The seat was formerly held by Jason Shaw, who was appointed to the Georgia Public Service Commission by former Gov. Nathan Deal.
---
Contract Extensions: The Atlanta Journal-Constitution's Greg Bluestein reported that several Georgia agency directors were signed to lengthy contracts by former Gov. Nathan Deal's administration just before he left office. The contracts guarantee them sizeable payouts if they are terminated without cause and would make it expensive for Gov. Brian Kemp to put his own people in those positions.
Among the beneficiaries of the generous contracts are Griff Lynch, director of the Georgia Ports Authority, and Frank Poe, director of the Georgia World Congress Center. Gretchen Corbin, director of the Georgia Lottery, was given a contract extension by the lottery board last fall that extends through June 2021.