CSU capital campaign concludes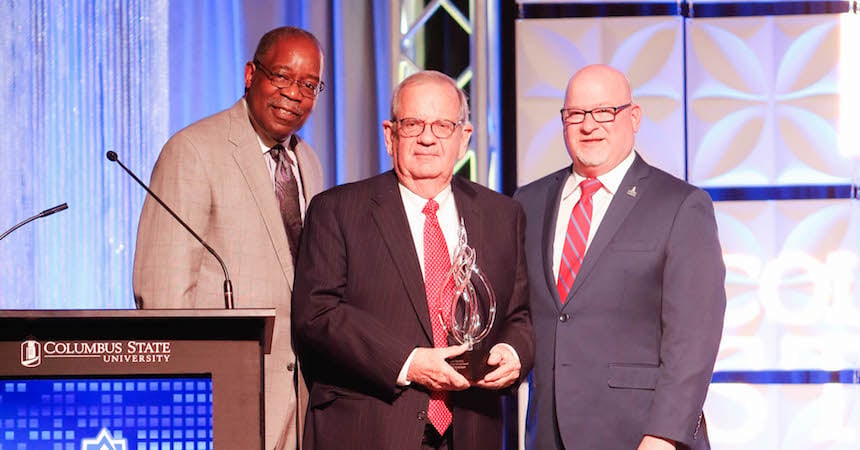 Columbus State
University (CSU) recently completed its First Choice Comprehensive Capital
Campaign, raising roughly $120 million from 8,000 alumni and community donors
since the campaign began in 2012. Nearly 40 percent of donors were alumni who
gave more than $17 million and 52 percent were non-alumni individuals who
contributed more than $55 million. Corporations and foundations accounted for 8
percent of the donors and contributed approximately $44 million. Among the
corporate supporters were Synovus, TSYS, Pezold Management Group and W.C. Bradley Co.
Highlights of the campaign's impact on students and the
community include:
The campaign is also estimated to make a $295 million annual
economic impact on the regional community.
Photo, from left,
Emory J. Alexander, M.D., chair of the CSU Foundation Board of Trustees; Phil
Tomlinson, chair of the First Choice Campaign; and CSU President Chris Markwood
Photo provided by CSU.
Do you follow us? Find us on Linkedin, Facebook, Twitter and
Instagram.