Athens, Atlanta, All of Georgia, Savannah
EAT, DO, SEE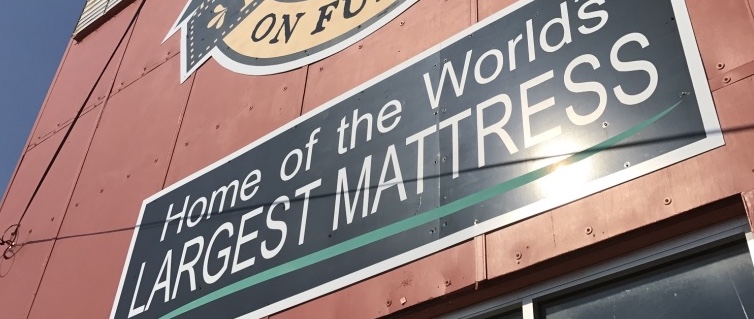 EAT: If you're near Athens you may want to eat at Food for the Soul on Broad St. You guessed it, it's soul food. We especially remember the mac and cheese and fried chicken. We can't find a website or a Facebook page, so we don't have any details, but do you need to know anything besides it's really, really tasty? Also, Yelp says it's closed on Saturday, so plan accordingly (we feel like that is a sign to take a weekday off).
EAT: A nationally acclaimed "Best Of" restaurant, Babette's Cafe, in Atlanta (Georgia Trend headquarters) so we're fans. It's casual enough for jeans, but fancy enough for dressing up and most importantly, delish! Try one of their specialties, including their mussels, lamb, or bread pudding, just to name a few.
DO: Ready to see Georgia; the famous, the infamous and the strange? There's a great app that lists sites by cities and states but also the location/map feature on your smartphone. Get the app here: Roadside America, here. For $2.99 for our region of the southeast, you'll spend countless hours looking to see what is around you while you're traveling through our great state of Georgia! You'd be surprised how easy it is to swing by a site that houses the world's largest mattress (who knew that was in GA?) or a huge rocking chair or mailbox.
DO: It's not exactly one place to go, but SEVEN Rivers in Georgia to see. There's a little write up on each river and spread out a little bit so maybe any direction you go you could swing by!
EAT: In Savannah, we are sure you won't be disappointed if you eat at Garibaldi's downtown. You can always visit another site we've recommended while you're in Savannah (River Market) and see a few things off of the Roadside America app.
Reach thousands of Georgians by advertising your business in the Unofficial Guide to Our Georgia Favorites shared weekly!
For reasonable advertising rates (as low as, $50/month) contact: Patterson@GeorgiaTrend.com