New Americus conference center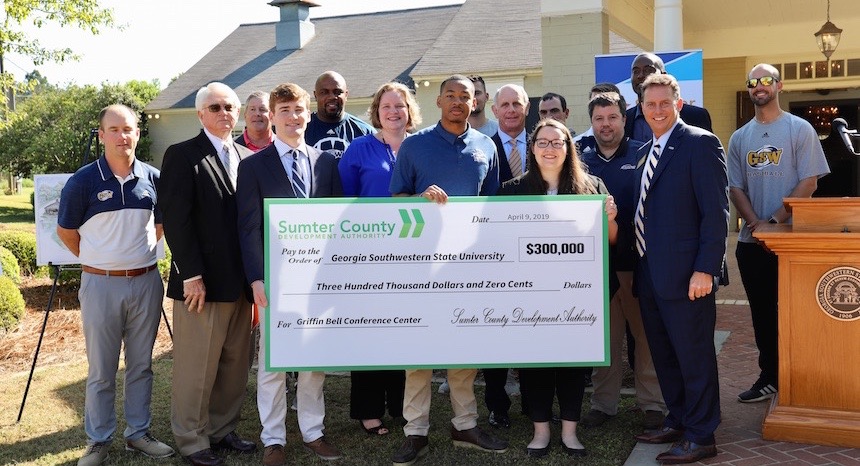 Georgia Southwestern State University (GSW) has received
$300,000 in funding for its new Griffin Bell Golf and Conference Center from
the Sumter County Development Authority. The new conference center will provide
a place for entrepreneurs and business owners to meet and collaborate on
activities that will result in future growth for Americus and the county.
The original conference center was built in 1946 and served
as a country club before it was acquired by the University System of Georgia.
Maintaining the same location and footprint, the newly designed center will
enable GSW to host large events and conferences as well as social functions.
These include meetings for civic, professional and academic organizations. The
facility will also contain smaller meeting spaces that will be rented for
co-working offices and entrepreneurial development.
Sumter County Development Authority's donation will help GSW
reach it's $3.2-million fundraising goal for the center.
Photo provided by
Sumter County Developpment Authority.
Do you follow us? Find us on Linkedin, Facebook, Twitter and
Instagram.