Training more welders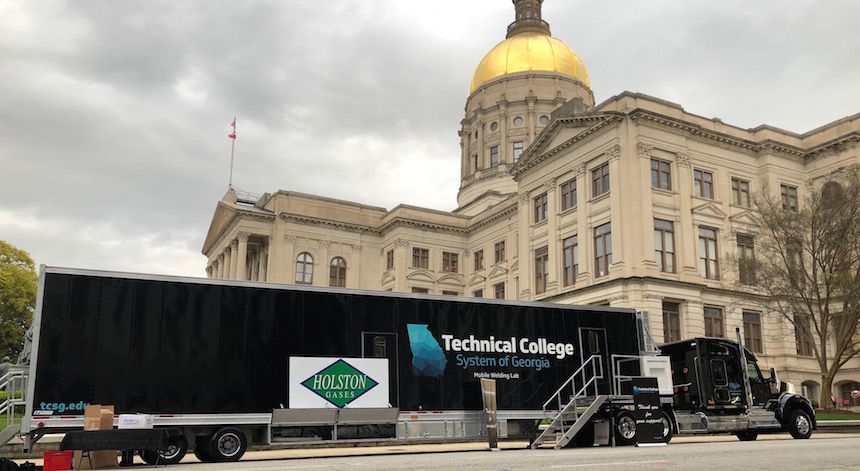 In response to the state's critical welder shortage, the Technical College System of Georgia (TCSG) recently
rolled out the first of four mobile welding labs that will enable local
colleges to better address industry needs and meet the demand for more workers.
Each lab is equipped with six high-tech welding booths,
virtual welders and instructional resources for training. The labs will be
shared among TCSG's 22 colleges to help them respond to the short-term training
needs of businesses and industries throughout the state. Use of the mobile
welding labs will increase the colleges' ability to customize programs with
flexible schedules that meet specific industry criteria.
Learn more about TCSG's workforce training programs in "Geared
for Great Careers," in this month's Georgia Trend.
Photo of the mobile welding lab at the Georgia State Capitol courtesy of the TCSG.
Do you follow us? Find us on Linkedin, Facebook, Twitter and
Instagram.