EY – Northeast
Creative Solutions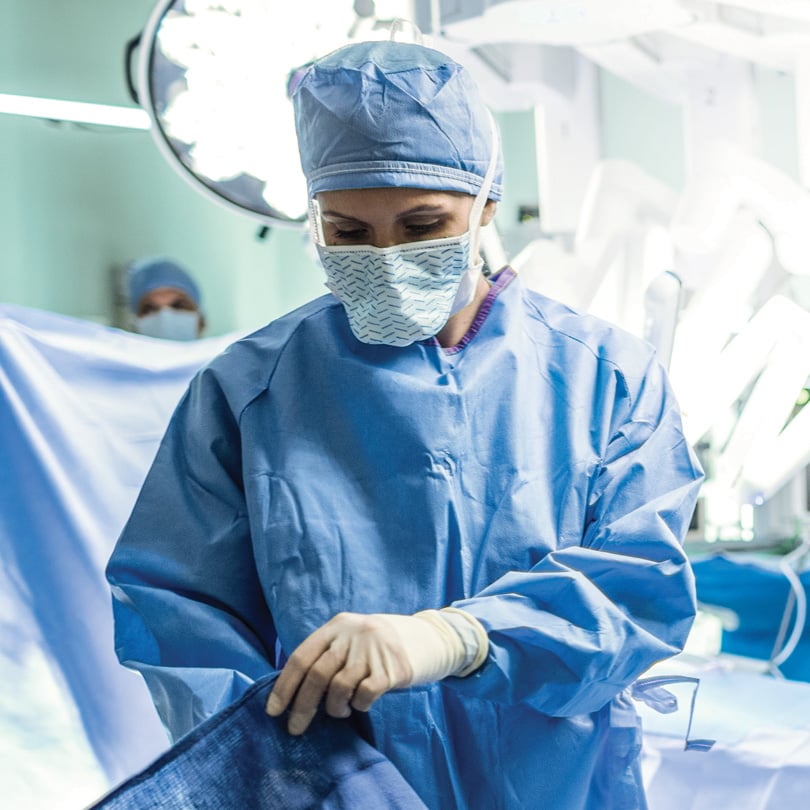 From healthcare to manufacturing to logistics, businesses across the Northeast Georgia region are creating a skilled workforce by building partnerships between industry and education as well as eliminating geographical barriers to training.
Tim Evans, vice president for economic development at the Greater Hall Chamber of Commerce, says work-based learning programs have proven successful, preparing students for careers in healthcare and manufacturing by splitting their time between classroom and the workplace.
"Many companies particularly like bringing high school students in," he says. "Some have arrangements such as if they finish the program and graduate high school, they promise them a job."
Gainesville-area industries such as Kubota, Fox Factory Holding Corp. and Northeast Georgia Medical Center often have new employees rapidly trained on the job by participating in the Quick Start program for customized training, says Evans. Voted the No. 1 workforce training program in the U.S. by Site Selection magazine, Quick Start is a division of the Technical College System of Georgia (TCSG) that works with companies to build a workforce specific to their needs.
To meet the challenge of providing training across a large rural region, two career coaches – buses transformed into training facilities – were outfitted by the Georgia Mountains Regional Commission, thanks to federal Workforce Innovation and Opportunity Act (WIOA) dollars, says Heather Feldman, executive director.
The buses give job seekers access to computers and the internet for job searches, resume writing and skills assessments, among other tasks. Employers can use the units for recruiting and screening assistance, and schools put the buses into play during Career Day events and job fairs.
The commission, in partnership with TCSG, also uses WIOA funds for the WorkSource Georgia Mountains program, connecting area talent with job opportunities. The program offers assistance such as paid on-the-job training, help with books and tuition, and occupational skills training. Support services such as assistance with childcare and transportation help remove barriers to employment opportunities.
The Northeast Georgia Regional Commission invested $1 million WIOA dollars in three self-contained mobile training units – two for welding and one for industrial maintenance, both wheelchair accessible – to serve its 12-county region, says Carol Cofer, workforce development director. Training from entry-level skills through certification is available. "These are not simulators; they actually mimic the work they'd do in a plant," says Cofer.
In Clarke County, responses to a Manufacturing Workforce Needs Survey will be shared with the Clarke-County School District's Athens Community Career Academy to help guide curriculum design for the 2020-2021 school year, says Michelle Nguyen, director of the Athens-Clarke County Economic Development Department. It's also been marketing its workforce development efforts with videos featuring first-person accounts of finding success through education and employment programs such as The Great Promise, ManufacuREADY and career academy internships. Top employers in Athens, aside from the University of Georgia juggernaut, include the region's hospitals, equipment manufacturer Caterpillar and poultry producer Pilgrim's.
With its unemployment rate at a historic low, Dawson County has gotten creative in helping meet workforce needs, such as partnering with the local Goodwill Career Center and focusing on individuals exiting the military. "That's a really good well of potential employees," says Betsy McGriff, director of economic development for the Dawson County Chamber of Commerce. "They're highly skilled and already have soft skills and have some training."
Dwayne Dye, director of economic development for the Hart County Industrial Building Authority, says the earning potential helps feed the workforce there, as most of the 3,711 new full-time jobs created in the past dozen years are classified as "advanced manufacturing" and pay, on average, $20.75 per hour. Many of the county's existing manufacturing businesses supply the automotive industry.
"[It] represents a significant improvement in quality of life for local area citizens, while at the same time requiring them to complete high school and obtain some technical college skills to secure the new positions," says Dye. "This has helped drive our high school graduation rate to higher than 95 percent."
Additional healthcare jobs will likely result from the recent announcement in Lumpkin County of plans for Northeast Georgia Health System to offer hospital services at the former home of Chestatee Regional Hospital later this year and begin development of a replacement hospital along Georgia 400, to open in 2022, says Rebecca Shirley, executive director of the Lumpkin County Development Authority.
Big Announcements
One major project slated for Hall County could benefit the entire region. The Georgia Ports Authority (GPA) is constructing the Northeast Georgia Inland Port in the center of the manufacturing and logistics corridor along Interstate 85 in Hall County, says Evans. The 104-acre terminal will break ground this year and will increase logistics options and overall efficiency while reducing congestion on Georgia highways. Containers currently moving by truck from the area must travel a 600-mile roundtrip to and from the Port of Savannah.
When it is completed in 2021, the facility, which will be built in the Gateway Industrial Centre on Ga. Hwy. 365, will have the capacity to handle up to 150,000 import and export containers per year. Norfolk Southern will provide service on a direct rail route to and from the Port of Savannah's Garden City Terminal.
Companies are already seeing the benefit of the inland port. Auto Metal Direct, a worldwide distributor of auto body panels and trim for classic cars and trucks, plans to open a distribution and fulfillment center near the inland port. Once completed in November, the $15-million development will bring 40 jobs.
The inland port will also benefit California-based Fox Factory Holding Corp.'s $50-million manufacturing plant, which is under construction on 23 acres near Gainesville. Fox will create 800 new jobs over the next several years, says Evans of the company that makes high-performance specialty parts for bicycles, motorcycles and off-road vehicles. In addition, Fox will relocate its headquarters to Georgia.
Inland ports reduce delivery time and help companies move products faster, which is imperative now that people expect retail goods to be delivered in two days. That's thanks in large part to Amazon, which itself opened an 800,000-square-foot fulfillment center in Jefferson, hiring 1,000 seasonal workers.
The biggest announcement for the region – and the state – is in Jackson County where SK Innovation, a South Korean company producing lithium batteries for hybrid vehicles, announced plans for a $1.67-billion investment in a new plant, creating 2,000 jobs. The company stands to invest as much as $5 billion and triple the number of employees over the next five years, says John Scott, director of economic development for the Jackson County Area Chamber of Commerce. The first phase – $1 billion and more than 1,000 jobs – will begin this year.
Providing the workforce for this project will take many forms, says Scott, adding discussions have already begun with the Georgia Department of Labor. Customized training through Quick Start and job fairs will also be used to fill the positions. SK Innovation also contributed $60,000 to a college and career academy in progress in Jackson County, adds Burke Walker of the Northeast Georgia Regional Commission.
An Optimistic Future
Tim Martin, Stephens County Development Authority executive director, says the entire region continues to fare well.
"A dozen of our local companies experienced remarkable growth last year in terms of both investments made and job growth," says Martin. "Several of our companies are at a historic high in terms of employment."
Stephens County's two major international companies are increasing operations, including metal product manufacturer ASI, which is investing $14 million in a new building and equipment, adding 50 new jobs.
Banks County will welcome 100 new jobs, the result of a $45-million investment by SELIT North America, a German manufacturer of underlayment foam solutions for floating flooring, says Hannah Mullins, economic director for Banks County. The company will work with Lanier Tech and Quick Start to train employees.
ELK Group International (ELK) will create approximately 100 jobs in a new Rabun Gap distribution center, says Rick Story, director of development for the Development Authority of Rabun County. The home décor designer and importer purchased a 510,000-square-foot facility in Rabun Business Park.
As the demand for skilled workers increases, so, too, do the innovative means through which these Georgia counties meet that need. Working together, industry and community leaders can put Georgians to work and continue to make Georgia the best state in which to do business.
---
People to Meet
Benjamin Keith & Dustin Keeling
Benjamin Keith and Dustin Keeling started Savage Innovations, which offers 3-D design, development, printing and scanning in Stephens County. Their biggest product is plastic housing for sensors worn by college and NFL football players to track real-time speed, distance and direction info that's then sent to coaches and the broadcasting booth. Mindful of giving back, at Christmas they sent a $100 bill to 25 local organizations, challenging them to share it with someone in need.
Anna Strickland
As Hart County's University of Georgia Archway Partnership professional, Anna Strickland works to strengthen the community by supporting local initiatives. As part of that goal, she organizes 10-week financial wellness courses, in which participants learn to manage income and avoid debt. Those who complete the course are recognized by local banks as acceptable credit risks for mortgages.
---
Regional Highlights
• SK Innovation is investing nearly $1.7 billion in a new Jackson County plant to manufacture lithium-ion batteries, creating over 2,000 jobs.
• Dutch manufacturer VDL Groep opened a $17-million facility in Hall County, creating 110 jobs.
• Banks County will welcome 100 new jobs, the result of a $45-million investment by flooring manufacturer SELIT North America.
• In Stephens County, Nifco KTW completed a 70,000-square-foot addition, adding over 100 employees as part of a $40-million expansion.
---
Click here to view Northeast Georgia statistics: Population, Income and Unemployment