Children's garden opening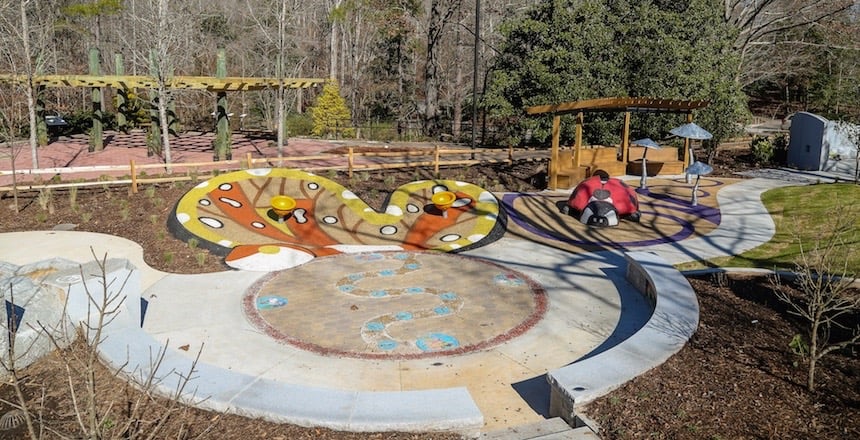 Next weekend in Athens, the State Botanical
Garden of Georgia will host the grand opening of its Alice H. Richards
Children's Garden. The 2.5-acre garden is designed to be a destination for approximately
50,000 children each year to learn more about Georgia's natural resources
through planned activities, such as planting, and free play. The new garden
features climbing walls, mastodon fossils, mushroom-like musical instruments
and a tree house in the canopy to inspire and delight young minds. In addition,
the garden will serve as an outdoor classroom for teacher-training and
education research at the University of Georgia (UGA).
The grand opening celebration on March 23 will include music
and dance performances on the Theater-in-the-Woods stage and the opportunity to
obtain a Garden Earth Explorers passport, among other activities. Events are
scheduled from 9 a.m. to 4 p.m. at the garden, which is near the main UGA
campus.
Photo by Shannah
Montgomery, UGA Public Service and Outreach.
Do you follow us? Find us on Linkedin, Facebook, Twitter and
Instagram.