Savannah welcomes new FedEx facility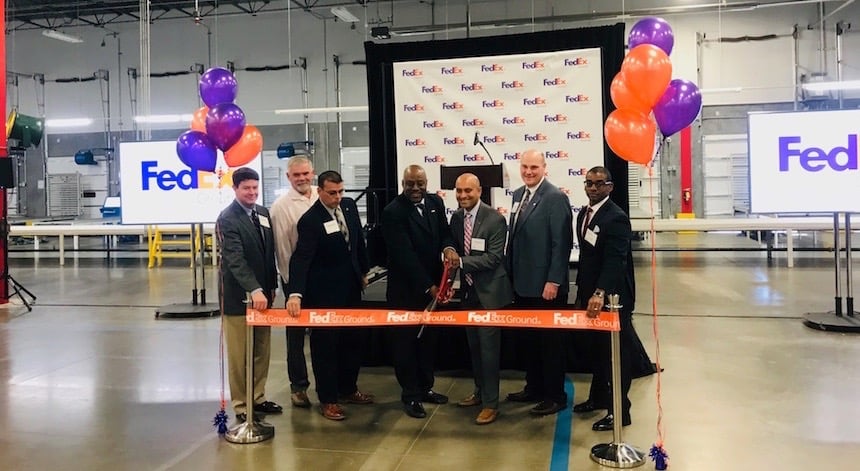 Last week, Savannah
city officials welcomed the opening of a new FedEx Ground Large Package Processing
Center at the Morgan Lakes Industrial Park. The 160,000-square-foot facility
will handle big packages like televisions, appliances and sofas. FedEx Ground has
seen the volume of these oversized packages more than double in the past decade,
and they now account for roughly 10 percent of the company's total package
volume, with growth projected to continue.
The new processing center is the first stand-alone operation
of its kind for FedEx Ground, and about 400 people are expected to work there
with more added as demand for the service grows. Employees will receive large
packaged products from the Savannah port and load them onto trailers headed for
locations across the U.S. FedEx Ground anticipates more than 4,000 large packages
will be processed per hour at the facility.
The FedEx Ground Large Package Processing Center is a
strategic addition to the company's network and takes advantage of global
imports entering the U.S. via the Savannah port. To learn more about the state
of global trade in Georgia, check out "The Global Trade Puzzle," in our
March edition.
Photo, from left: Trip Tollison, Savannah Economic Development Authority executive director; Chris Lathan, FedEx Ground senior manager of the Savannah Large Package Processing Center; Rob Hernandez, Savannah city manager; Van Johnson, alderman, city of Savannah; Vinay D'Souza, FedEx Ground vice president of operations support and engineering; Don Davis, FedEx Ground Carolina District managing director; Heath Lloyd Savannah city business development vice president
Photo by Allie Addoms of FedEx Ground.
Do you follow us? Find us on Linkedin, Facebook, Twitter and
Instagram.