25 years of music education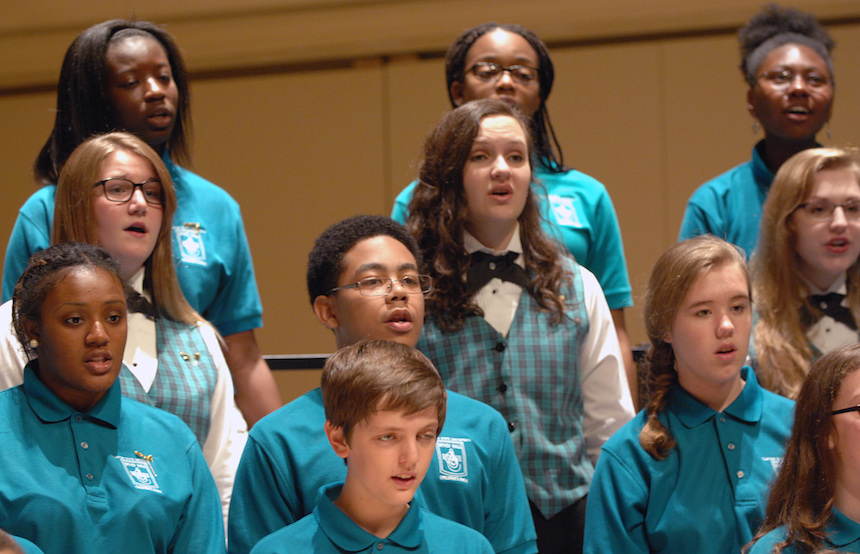 The Spivey
Hall Children's Choir (SHCC) program at Clayton
State University in Morrow is celebrating its silver anniversary this year.
The critically acclaimed group will perform a series of concerts between now
and mid-May, some featuring SHCC alumnae.
During the past 25 years, SHCC has enriched the lives of
more than 1,000 dedicated and accomplished singers through its rigorous music
enlightenment and training program. Each year 170 students between the ages of
10 and 18, from 17 Metro Atlanta counties, are chosen for the program from
auditions and teacher recommendations. Once accepted, choir participants may
remain in the program until they graduate from high school.
Every third summer, the most advanced singers have traveled
on a 10- to 12-day international tour. Past trips have been to Spain, Italy,
China, England, Sweden and Norway. This summer the traveling choir will perform
in Chattanooga and Nashville, Tenn.
Photo of student
singers provided by Spivey Hall Children's Choir.
Do you follow us? Find us on Linkedin, Facebook, Twitter and
Instagram.