More lumber in Albany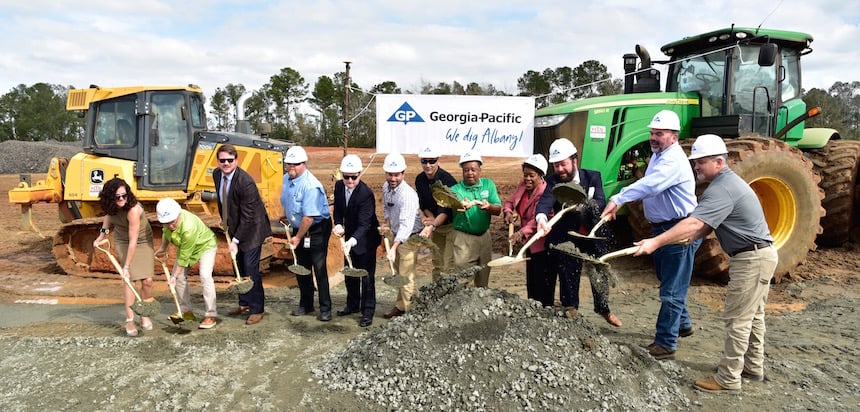 With a recent groundbreaking, construction has officially
begun on Georgia-Pacific's new, state-of-the-art lumber production facility in
Albany. More than 170 community leaders, guests and Georgia-Pacific employees
attended the groundbreaking at the Albany-Dougherty Industrial Park.
The 320,000-square-foot, $150-million mill is expected to
employ more than 130 full-time workers with an estimated $5 million in payroll
each year. When it opens this fall, the mill's high-tech capabilities will
produce enough lumber to build 20,000 new homes a year.
Learn more about economic development in Albany in "Developing a Destination," in our May 2018 issue.
Photo of the
groundbreaking provided by Georgia-Pacific.
Do you follow us? Find us on Linkedin, Facebook, Twitter and
Instagram.