Georgia's coast: off the beaten path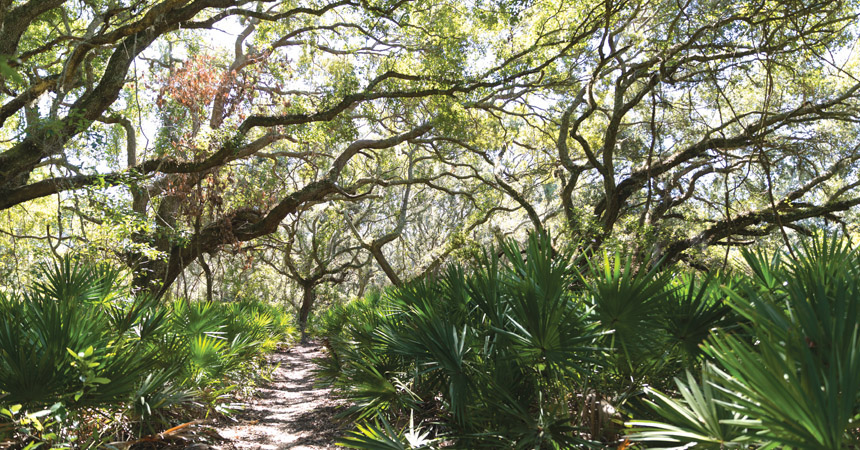 The Georgia coast is a hot spot for
tourists from around the state and the world. But, along with the traditional –
and sometimes crowded – beaches, restaurants and shops, there are spots that
fly under the radar where peace, quiet, tranquillity – and a little history –
can be found during your next seaside vacation.
Fort
Frederica, a national monument on St. Simons that dates from 1742 is a
great place for adults and kids to learn more about the state's history, Scott McQuade,
president and CEO of the Golden
Isles Convention and Visitors Bureau, says. It's where
Georgia's destiny was decided when British troops defeated the Spanish,
ensuring the state's future as a British colony.
Cannon's
Point Preserve, also on St. Simons, is a 600-acre nature preserve on the
north end of the island, owned by the St. Simons Land Trust. Here's where you
really step off the path, McQuade says. The preserve features plantation ruins
from the 19th century, a network of trails and bike paths, and acres
of maritime forest. "That's like stepping back in time," he says. "You get to
have a primitive wilderness experience basically at the doorstep of these great
amenities [on St. Simons]."
If
quiet spots on busy St. Simons don't offer enough solitude, check out Georgia's
barrier islands that are so far off the beaten path you have to take a ferry to
reach them – Sapelo, Cumberland and Little St. Simons.
Before
visiting, it makes sense to consider the words of Fred Hay, Sapelo's island
manager. "It pays for people to research and say, 'is this something that's
going to appeal to me?'" he says. "If an isolated beach with no man-made
structures as far as you can see to the north and south, if that kind of thing
appeals to you, Sapelo's your place. If you're looking for big restaurants or a
bustling commercial nightlife, Sapelo's not the place for you."
Learn
more about things to do on Georgia's quiet islands in this month's feature
"Back in Time."
Photos of Cumberland Island by Eliot VanOtteren
Do you follow us? Find us on Linkedin, Facebook, Twitter and
Instagram.