From the Publisher: Workforce Woes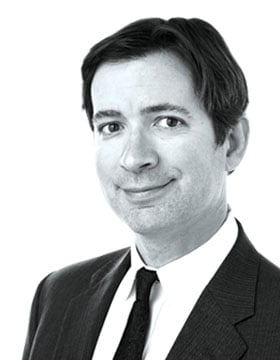 Most prognosticators are optimistic about Georgia's economy for the near future and further down the line. This is indeed good news and represents a pivotal opportunity to maintain our state's success.
One challenge to the economy that I hear mentioned nearly everywhere I go is workforce. In a way you could say we are victims of our own success. We've attracted so much industry that unemployment is low, wages are high and finding enough workers is a real problem for many employers. Still, it exposes an obvious issue – we haven't put enough resources into building our pipeline.
Georgia needs another 250,000 college graduates with certificates, college diplomas, associate's degrees and bachelor's degrees – beyond its expected graduation rate – to meet its workforce needs by 2025, according to state estimates.
There is action on the field. The city of Atlanta recently opened the Center for Workforce Innovation at Atlanta Technical College. The $2-million public-private partnership will start with three career tracks: aircraft technical skills, IT and trades like carpentry and electrical construction and maintenance. The funds will be used for high-quality instructors, tuition balance forgiveness and transportation vouchers.
There are similar projects in other Georgia communities, such as the Cobb Workforce Partnership, a program of the Cobb Chamber that connects K-12 and higher education with more than 30 area businesses; and WorkSource Cobb, which connects participants with employment and education services, including social services and soft skills training.
On the state level, Georgia is one of five states awarded a grant last year from the National Governors Association to join the Parents and Children Thriving Together: Two-generation State Policy Network (PACTT) to promote early childhood education and healthy development, while at the same time supporting parental success.
This reflects an increasing trend I see connecting the unemployed not just with job fairs and technical/community college resources, but with child care and social services as well. Training workers isn't just an assembly line process – it's increasingly about breaking the cycle of poverty that dates back generations in some communities.
The HOPE Career Grant offers tuition-free technical college enrollment in high-demand programs, but child care costs are prohibitive for many of these would-be students. One in 12 tech college students is a single parent, and plenty more are married parents. These parents are often working full time, enrolled part time and unable to afford child care.
The familiar rhetoric that "people don't want to work" is a poor excuse for ignoring the obstacles that keep them from working. And if we expect parents to work full time and study part time, we can't blame them for not being there for their kids.
We should also stop blaming parents for failing K-12 students in communities with underfunded public schools. Keep in mind that these are often communities locked in a downward spiral of negative population growth and falling property values. Schools rely on property taxes for local funding to match state and federal funding. When all three are in decline, they can barely keep the doors open.
The 2019 federal budget reduces K-12 education funding by $3 billion. And while Georgia is spending more in 2019 than in previous years on K-12, the state has decimated education funding by some $8 billion over the last 20 years. In 2012, Georgia eliminated its contribution to health insurance for non-teaching staff, sticking districts with $430 million annually to cover the gap.
The state also reduced its contribution to school transportation from 54 percent in 1991 to 15 percent in 2017. Schools are required by law to provide transportation to students who live more than 1.5 miles from their school. With decreased funding from the state, counties have to foot more of the bill. In 2012 Georgia also downsized its equalization program, designed to address property-tax inequalities between districts, which might have helped rural districts cope with the cuts.
As the state's new leaders seek to grow rural economic development during a time of great success for business recruitment overall, as well as reduce crime and increase engagement with similar left-behind urban communities, they must include more funding for Pre-K-12 education as part of the solution. We're all in this together.