Georgia filmmakers reveal national parks' beauty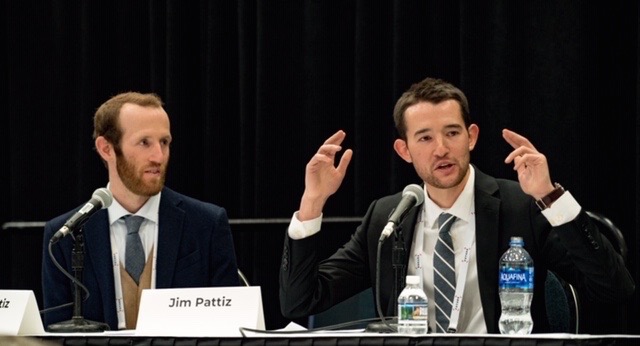 Filmmaking brothers Will and Jim Pattiz, who grew up in Peachtree City and attended Georgia colleges, were speakers at the recent Government Film Exposition in Washington, D.C. They talked about their award-winning More Than Just Parks series, which has not only showcased the stunning beauty of some of our national parks, but has also helped boost tourism in those that were not as well known.
Jim, who now lives in Canton, and Oregon resident Will use
innovative techniques to create compelling narratives that international
audiences have found deeply moving. The U.S. Forest Service, the National Park
Service, the Bureau of Indian Affairs, the Department of the Interior and
several state tourism offices are among their clients and their parks videos
have been called "the most beautiful videos of America you'll ever watch" by
the London Telegraph.
The Pattiz brothers' work is just one example of film
industry innovation born in Georgia. To learn more about what – and who – makes
our state a leader in film and TV production, check out "Filmed
in Georgia," a profile of 2019 Georgian of the Year Lee Thomas, the deputy
commissioner of the Georgia Film, Music & Digital Entertainment Office, in
this month's Georgia Trend.
Photo of Will Pattiz,
left, and his brother, Jim, at the Government Film Exposition provided by Sea
Raven Media.
Do you follow us? Find us on Linkedin, Facebook, Twitter and
Instagram.