Valdosta addresses workforce needs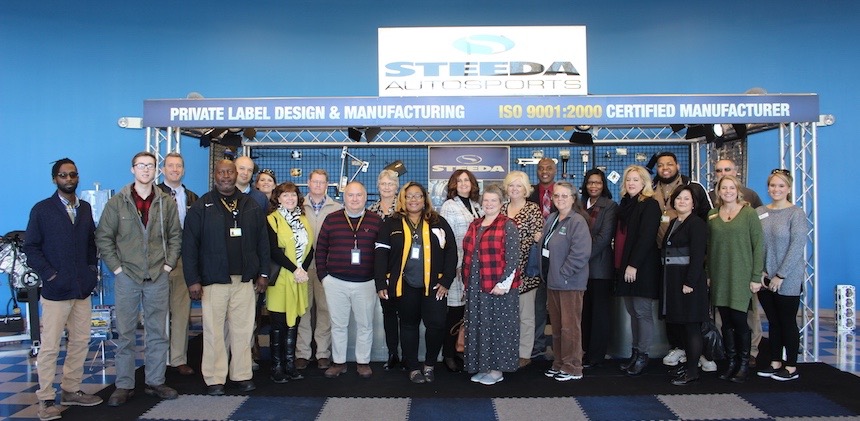 Recently, the Valdosta-Lowndes County Development Authority (VLCDA) and the Career Technical and Agricultural Education (CTAE) Resource Network teamed up to bring educators and economic development professionals together to explore workforce needs in the Lowndes County region. The one-day workshop featured industry representatives strengthening connections with school teachers, administrators, counselors and work-based learning coordinators from school systems in Berrien, Echols, Lanier and Lowndes counties and the city of Valdosta.
In addition to networking and participating in discussions about the future of the region's workforce, educators toured Lowe's Distribution Center and Ford auto parts manufacturer Steeda Autosports, both located in Valdosta. The day's activities gave educators a better understanding of what industries are looking for in future employees and the career opportunities in the region.
To learn more about business and opportunities in Lowndes County and Southwest Georgia, check out "Open for Business" in our December issue.
Photo: VLCDA-CTAE Resource Network workshop participants at the Steeda Autosports facility
Photo provided by VLCDA.
Do you follow us? Find us on Linkedin, Facebook, Twitter and Instagram.