From the Publisher: Recycling Resolved
A resolution to revamp recycling habits.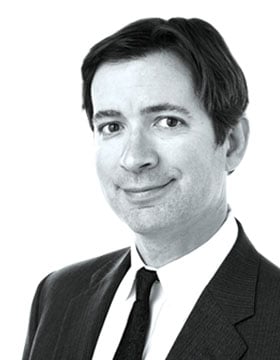 I don't know who it was who decided that every January we need to resolve to improve our habits. It's an inconvenient correlation, especially so soon after New Year's Eve. I suppose it helps ease the lingering guilt associated with the avarice and gluttony so prominent around the Christmas season.
In any case, here it is, my New Year's resolution, and it's an easy way we can all make a difference in 2019: recycle more sensibly. There are so many reasons to recycle I can barely scrape the surface: slowing the pace of climate change, creating jobs, putting billions of dollars back into the economy.
Recycling tends to get lost in the bigger debate about the environment. We all know we need to do it, and most of us try but find it too confusing. To help, Recycle Across America (RAA) is campaigning for the requirement of standardized labels on bins used by cities, counties, schools and businesses. Spread the word to your civic leaders, bosses and business owners who aren't using them in counties and cities that offer recycling services. They may have their own labels that may look better, but let's not confuse the brand.
RAA is part of a massive effort in Atlanta surrounding the 2019 Super Bowl. Leaders and sponsors are working together to make this one of the most sustainable big events ever, and convincing people to recycle sensibly will hopefully have a lingering impact.
Some will moan that in such a big world, an individual's impact isn't important. And yet it's estimated that if people could learn to recycle correctly, some 42 percent of carbon emissions could be diverted from the atmosphere. But a lack of standardized labels for bins is only one problem.
Further hurting the economics of recycling is the fact that most recycling plants are owned by the same companies that own landfills. Why would they want to reduce their landfills when that's where they're making the most money? Landfill owners are shutting down their recycling plants not because of oil prices or the lower demand in China. It's because the plants are not making as much money as the landfill because there's too much contaminated material.
In other words, it's down to us, the consumers, to nearly halve carbon emissions. Unfortunately, good intentions have contributed to contamination. The guilt of throwing away something that looks reusable is so great that it is difficult for us to send this "confusion trash" to the landfill.
So I call on all of you to join me in resolving to stop this practice. There are just a few rules to remember:
• All emptied metal and plastic food and beverage containers and all clean office paper, newspaper and cardboard should be recycled. Make sure plastic and glass are clean and dry if your sanitation department offers single-stream recycling, so the paper products don't soil.
• When I say paper, I don't mean tissue paper, paper towels or diapers. No plastic cups, dishware, straws, paper used to wrap food, Styrofoam, clothing, wood, tubes, batteries, wires, electronics, prescription bottles, needles or hoses, please.
• Make sure your community recycles glass and plastic before you recycle them. If possible take leftover items to a place like Atlanta's CHaRM (Center for Hard to Recycle Materials) facility. If not, when in doubt, throw it out.
• Try not to buy single-use plastics. Use reusable bags, and if you still get stuck with plastic bags, most Kroger and Publix stores have a bin to recycle them.
• While we're on the subject, most UPS and packaging stores will take your packaging waste. Kroger and Best Buy will usually recycle your old electronics. Batteries Plus will recycle your batteries and lightbulbs with a purchase.
• If you really want to get to that 42 percent, consider composting. The Georgia Recycling Coalition is an excellent resource for local ordinances and offers handy tips for composting and recycling in Georgia.
Personally, getting involved in recycling while I was in college was the gateway to the civic involvement and sense of belonging to my community that stabilized my life. Recycling can serve a similar role in involving young Georgians in their local communities, and RAA is working to put one million standardized recycling labels in 10,000 schools.
If we're going to get serious about leaving a place for our children's children to live healthy and happy lives, we can start by resolving to remove these obstacles in the path to a more sustainable Georgia.
May you all have a prosperous and guilt-free 2019.