Cobb County: Economic Renaissance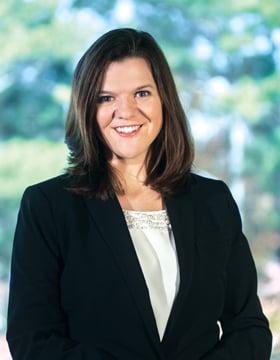 Cobb County is on a roll. Announcements of new business relocations and expansions are becoming almost commonplace – the result of many years of preparation in areas ranging from transportation to business incentives.
Local leaders credit teamwork in marketing the county's resources to prospective companies.
"[The county is] growing and thriving, and that's thanks to the many partners and our entire team involved in this strategy," says Sharon Mason, president and CEO of the Cobb Chamber of Commerce.
They have impressive stats to back up the claim. Together with its public and private economic development partners, the chamber has helped bring more than 25,000 new jobs to the county in just the last six years – the year Cobb's Competitive EDGE, the chamber's economic development strategy, launched – representing more than $2.6 billion in new private investment, according to Mason.
"Our active pipeline for potential companies has tripled since just last year," she says.
Part of the recent success can be attributed to the move of the Atlanta Braves to the newly constructed SunTrust Park. Just off their second season playing at SunTrust – capped by a playoff appearance – the franchise is credited with sparking an economic renaissance. Along with the stadium, The Battery Atlanta development – which is owned in part by the Braves – has brought in a host of retail and restaurants along with high-end condos and hotels. They're also adding to a flurry of new Class A office space construction.
A study commissioned by the chamber and conducted by the Georgia Tech Center for Economic Development Research revealed that SunTrust Park and The Battery Atlanta are driving an average fiscal impact of about $18.9 million annually for the county. The impact includes nearly $4 million to Cobb County Government and $15 million annually to Cobb County Schools over the next 20 years.
The economic impact extends beyond the direct investment by the team in its 90-acre parcel to include much of the surrounding area.
"There's a significant halo impact occurring throughout the Cumberland area of Cobb County and even beyond it," says Braves President and CEO Derek Schiller. "The projections of that represent somewhere in the neighborhood of $4 to $5 billion worth of commercial growth that is a direct result of SunTrust Park and The Battery. It's a real success story for public/private partnerships as well as for how these projects, if done right, can spur economic growth."
---
Attractive Lifestyle
While the Braves project has generated substantial impact on Cobb, it's not the whole story.
"The Braves were a symptom of the economic boom we're experiencing," says Tad Leithead, executive director of the Cumberland Community Improvement District (CID). "They came into the CID for many of the same reasons that others did – like Synovous, HD Supply. Like Genuine Parts building a new building and Brasfield & Gorrie buying their old building. A lot of that activity was because of the economic climate and the transportation improvements and the opportunities that Cobb was presenting."
The county, along with the state, has been working for the past decade to expand roadways and improve connectivity throughout this area.
Shortly after the Braves announcement, local officials cut the ribbon on the widening of Georgia Highway 41. "We joked from the podium that we started working on this 15 years ago because we knew the Braves were coming," says Leithhead. "The other side of the coin is that a number of projects had accelerated in order to have them ready for the Braves opening in April of 2017."
The influx of corporate headquarters into the Cumberland Galleria area has been largely driven by its evolution as a walkable live, work, play district. That's one reason thyssen-krupp Elevator Americas decided to make the area its new home.
"We thought that would be an ideal location for our people," says President and CEO Rich Hussey, about the intersection of two Metro Atlanta interstates, a walkable environment, good schools and other amenities.
The company is building a soaring facility anchored by a state-of-the-art, 420-foot-tall elevator test tower, the tallest of its kind in the U.S. and one of the tallest in the world. Completion of the Innovation Complex is expected by early 2022 and will be one of only three such testing facilities in the world.
The facility will be a highly visible structure. "We do want to showcase some of our current as well as future products, and those will be visible to the riding public," says Hussey.
---
Increased Incentives
The county is reaching out to businesses with incentives to attract companies – particularly those bringing good-paying jobs. Its Special Economic Impact incentive program caters to companies investing at least $30 million and creating 150 jobs with salaries at least 1.25 times the average salary for that industry, says Michael Hughes, Cobb County's economic development division manager.
Cobb is also working to attract smaller, less high-profile companies. After all, smaller businesses collectively produce the greatest number of jobs.
"We've identified specific industries that are a good fit to our community, but have the potential for capital investment and job creation, as well," says Hughes.
"One of the things that I've learned over the years is, it does no good to attract the next Floor & Decor, the next HD Supply or thyssenkrupp if you've got four or five companies that are leaving out the back door," he says. "We need to be sure that we're in a position to support their growth, and so we have a business retention incentive program, as well."
It's a strategy that's been effective at bringing economic activity throughout the county. Franklin Road in Marietta, for example, was once seedy and crime ridden. In 2013, voters approved $64 million in bond money for the renamed Franklin Gateway Redevelopment Area.
Since then a near-total revitalization of the corridor has brought new businesses, such as The Home Depot's IT center, along with parks, athletic fields and the $60-million training center for the Atlanta United pro soccer team.
The latest is an IKEA store – the second for Metro Atlanta. The 338,000-square-foot store, employing between 250 and 300 workers, will be built on the site of the former Marquis Place apartments. The property was one of several dilapidated apartment complexes that the city purchased through the bond program.
The Gateway area is also slated to become home to a Drive Shack entertainment complex. The city sold the company 17 acres for a 64,000-square-foot indoor/outdoor golf facility.
Marietta is working on a $15-million bond issue to renovate the Hilton Atlanta Marietta Hotel and Conference Center, which it owns along with the adjoining City Club Marietta golf course.
In other area development, Georgia Tech recently purchased 32 acres of property formerly owned by Lockheed Martin. It's renovating office and warehouse space in four buildings along Atlanta Road that housed operations for the F-22 Raptor fighter jet program.
The university already has aerospace and electromagnetic labs at nearby Dobbins Air Reserve Base and is investing about $63 million in the project to expand its military-related research facilities.
"They will be relocating about 500 folks or so to this facility when it's up and running," says Hughes. "We're excited about having them in the community as they bring well-paying jobs and significant capital investment."
---
More to Offer
Although it doesn't get many headlines, tourism is Cobb's biggest industry. Each year it generates more than $3 billion and employs more than 35,000 people, according to Holly Quinlan, CEO of Cobb Travel and Tourism.
Cobb has something to offer everyone. Along with sports, Cobb County offers high-profile attractions White Water in Marietta and Six Flags Over Georgia in Austell. That theme park has recently undergone an expansion with new rides including the Twisted Cyclone rollercoaster and has extended its open dates through the year with its Christmas-themed Holiday in the Park.
History buffs can take in well-known venues such as the Kennesaw Mountain National Battlefield Park in North Cobb.
"The more that you have to offer, the easier it is to tell the story," says Quinlan.
---
Bigger Value
South Cobb is increasingly becoming an attractive and affordable place to live, says Cobb Commissioner Lisa Cupid, whose district includes a large expanse of the south end of the county.
"It's a great gateway community where you have the ability to be in Cobb, which is a great county to live in, but you also have more affordable homes," says Cupid. "You get a lot more value for your home out here."
South Cobb is also getting an Empire Distributors/Core5 Logistics wholesale alcoholic beverage distribution center. The county provided $232,498 in economic incentives to bring the facility to a 70-acre property on Hartman Road near I-20 West in Austell. It will serve as Empire's company headquarters.
The city of Powder Springs is preparing to break ground early next year on a major redevelopment of its downtown that will include an amphitheater and a park, according to Mayor Al Thurman. The $4.3-million development would also connect downtown to the Silver Comet Trail. City officials believe the project will help attract restaurants and retail to the area.
To the north, the Town Center CID is seeing continued growth in retail, office and residential development.
It has invested more than $50 million into various projects that have resulted in a return of more than $150 million. Now the CID has 15 active projects totaling more than $25 million.
"As we say, rising tides lift all ships, so of course when we see business growth, we also see an upward trend in many different areas," says Tracy Rathbone, CID executive director.
The district's Class A office space is at 98 percent occupancy, and that has pushed developers to start drawing up plans for more to accommodate the rising demand.
When Atlanta hosts Super Bowl LIII in February, Cobb County International Airport-McCollum Field in Kennesaw will be handling nearly seven times the usual number of takeoffs and landings, according to officials. The figures reflect the growing popularity and expanded capacities of this general aviation field. Private and corporate jets are increasingly choosing Cobb for its runway, the longest at any general aviation field in Metro Atlanta, over the crowded skies at Hartsfield-Jackson Atlanta International Airport.
McCollum became Cobb International in 2015, when officials realized a growing number of the corporate jets based there were flying to other countries.
"While these aircraft were going international, they weren't able to come directly back to the airport," says Airport Manager Karl Von Hagel. "When they came back home they had to stop at another airport, clear customs and then fly to Cobb County." Now they can come directly to Cobb International, thanks to a new U.S. Customs Office at the airport.
As a matter of fact, takeoffs and landings increased from 62,000 to 67,000 year over year, according to Von Hagel.
Along with the airport, the other big economic engine in North Cobb is Kennesaw State University, which generates an annual impact of more than $1.4 billion, according to the University System of Georgia.
"We have an excellent location," says County Manager Rob Hosack. "We're kinda like the bull's-eye of the region."
"People know when they come here this is a county that has a high quality of life, and it's somewhere you can safely work, live, play and pursue your dreams," says Cobb Commission Chair Mike Boyce. "That has been our theme. We have not only been successful in marketing that theme, but also living up to that standard."
---
Local Flavor
Raise Your Glasses
Longtime Marietta resident Hank DuPre always regretted that his family antique store on the downtown square had been sold. After retiring from a 34-year corporate career in 2017, he wanted to start a business in his hometown, particularly as he watched friends open up bars and restaurants around the surging square.
"I was wanting to get back in the game on the square in some way – maybe a smallish pub – something to do between now and when I was officially retired," he says.
When longtime friend Sam Rambo suggested a brewery, DuPre told him he was crazy. Neither of the two had any experience in brewing beer commercially.
But as time passed, DuPre couldn't get the idea out of his mind. Both men were set on being a part of the Marietta Square, where they had grown up. Rambo traces his Marietta family back four generations and DuPre seven. DuPre says he is also the great-great-great-great-grandson of John Glover, the city's first mayor.
One day he noticed that the old Sears building on Atlanta Street, just off the square, was for sale. After looking around inside the structure he realized it would be perfect for a brewery. Constructed in 1932, it was badly in need of repair but offered all the space required for brew tanks, as well as event space for parties and gatherings.
Rambo was equally enthusiastic about the property, and the two set about buying and renovating. The big challenge was figuring out how to set up and run a good brewery. With no background in brewing arts, the partners realized they had a lot to learn.
"We were trying to educate ourselves through reading voraciously about breweries and how they operate, attending trade shows, brewers' conferences, local seminars and things like that, just to get ourselves up to speed," says DuPre. "Even with all that, … you don't learn enough that way to really know what you're doing. We were smart enough to know what we didn't know."
Additional help came in the form of Kevin McNerney, co-founder of SweetWater Brewery. He now serves as Glover Park's brewmaster and is the creator of the brewery's regular and rotating beer offerings.
With his guidance, Glover Park Brewery opened last September. The name comes from the small park at the center of the square – named for DuPre's ancestor.
Since opening, Glover Park has become a popular spot for locals living in the growing number of condos and neighborhoods around the square.
"We went into it with a mindset of we know Marietta is not necessarily a craft beer town," says DuPre. "Everybody we talked to about the brewery said 'Hey, I like Bud Lite, you gonna have something that tastes like that?' And that's not what craft breweries are all about, but we heard that loud and clear. We knew we've gotta try to create a little something for everybody."
While the brewery doesn't serve food, patrons can eat at the array of food trucks that park nearby. That frees DuPre, Rambo and their staff to concentrate on what they do best – beer. ~ Randy Southerland