A great time for aviation careers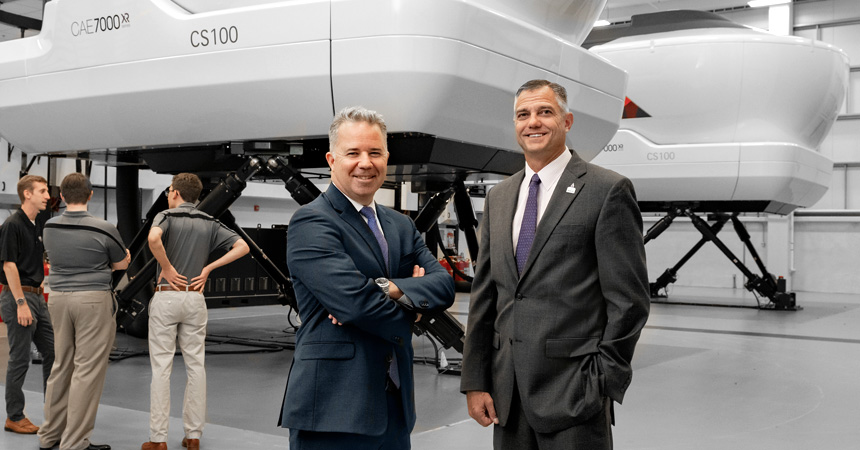 With a large number of pilots retiring in the next 10 years, and the growth of the airline industry as a whole, it's a good time to become a pilot or pursue other aviation career opportunities.
In this video, Adon Clark, dean of the School of Aviation at Middle Georgia State University, and Patrick Burns, Delta Air Lines' managing director of flying operations, discuss the Delta Propel Pilot Career Path Program, which is a partnership with Middle Georgia State to develop the next generation of pilots.
To learn more about Georgia's booming aerospace industry, check out "Taking Off" in this month's issue of Georgia Trend.
Photo: Delta's Patrick Burns, left,and Middle Georgia's Adon Clark.
Video and photo by Daemon Baizan.
Do you follow us? Find us on Facebook, Twitter and Instagram.