Sports Desk: Broadcast Dynasty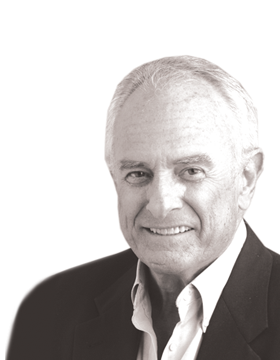 There has been a Caray in a Major League Baseball broadcasting booth for more than seven decades, dating back to 1945 when Harry began calling games for the St. Louis Cardinals. It was old "Holy Cow" himself, who started it all. Harry begat Skip, who begat Chip, who, except for a brief period in 2009, has been a fixture with Braves broadcasts since joining Skip in Atlanta in 2005.
I spent time with all three and have been the beneficiary of a singular outing with each. In his prime with the Chicago Cubs, Harry let me sit in his booth for a double header at Wrigley Field. Afterwards, we went to his restaurant, Harry Caray's Italian Steakhouse, for a drink. My notepad was filled with anecdotes and insightful notes. Harry, a fine raconteur, had a seasoned bent for humor. I remember him telling me he was writing alimony checks at the ballpark one day (he was married three times). He attached a note to one check, asking, "Just how much longer is this going to go on?" A few days later came a pungent reply, "Dear Harry, 'til death do us part."
Skip was the master of the one-liner. Every conversation began with stimulating humor. When he took up residence in Atlanta, we became friends early on, but after a couple of outings with him, I realized I couldn't keep up. Elbow-bending dinners segued into iced-tea lunches. Skip only socialized after work. He was caustic, but he was honest and real. No broadcaster ever honored the ballpark work ethic more. His wit endeared him to one and all.
His kids, Chip, Shayelyn and Josh (announcer for the Tampa Bay Ray's affiliated Class A Club), became passionate University of Georgia (UGA) fans. They often hung out at our house. Then Skip called one day with "breaking news." Chip wanted to enroll in UGA's Grady College of Journalism. "He's in your hands now," Skip said.
Chip was a responsible student who made both good grades and good friends. He would become a loyal alumnus. His favorite Bulldog memory, he says, was Kevin Butler's 60-yard kick to beat Clemson in 1984.
The assets in Chip Caray's baseball-announcing life range from good looks to a mellow voice to an established broadcast name and a thorough knowledge of the sport, which has brought him fame in the business. There are only 30 such jobs, and he knows his good fortune.
In a way, his evolution is almost storybook even though most would suggest that he enjoyed an obvious advantage starting out. You can't be about baseball and named Caray without people taking note.
Chip, who also has a sense of humor, began his career like many journalism students – at the bottom. While enrolled in Athens, he worked in the graphics department at Turner Broadcasting System (TBS) for minimum wage. He got his start in broadcasting in the NBA, signing on as play-by-play announcer with the Orlando Magic in 1989, but the passion for baseball was in his genes.
Golden opportunity knocked in 1998 when the Cubs hired Chip to join Harry. The eager grandson would work Cubs games alongside Harry, a history-making circumstance. However, he never got the opportunity to work with one of the greatest announcers in history. Harry died that winter leaving the grandson with abiding regret.
As family emotions returned to normal, the Cubs signed Chip to be the team's announcer. He was the Cub's lead TV voice for seven years until the Braves invited him to join the Atlanta broadcast team in 2005.
Then there was that emotionally fulfilling experience of working with Skip. Chip says he will never forget the moment when he decided that he wanted to follow in Skip's footsteps. It happened one night when he was in the TBS graphics department. The Braves were playing the Dodgers. Bob Watson, pinch-hitting, blasted a grand slam homerun that gave Atlanta a one-run victory. Chip listened to Skip's call and felt the goose bumps rising.
Driving home after the game, the son told the father. "Dad that was awesome. You really had it. The crowd loved it. I'd like to do that someday."
Skip didn't say anything, but after a late supper he remarked to Chip, "If you are serious about what you said, tomorrow morning we'll talk about how we can make that happen."
There are countless Braves fans with deep and abiding passion, and they are again excited about the future of the team. They keep up, in part, via the expertise of Chip Caray.