From the Publisher: Deals of the Year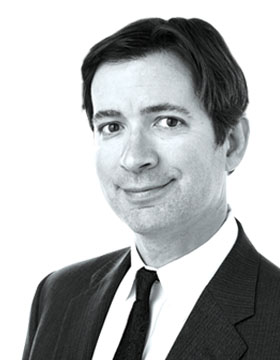 It's a fitting end of 2018 to mention the Georgia Deals of the Year as selected by the Georgia Economic Developers Association (GEDA). The annual awards recognize projects that have expanded within or moved to the state and have generated outstanding community support and economic development potential. This year's honorees serve as a reminder of Georgia's superlative business reputation and demonstrate that all of the state benefits from these big-ticket decisions.
The large community category Deal of the Year goes to Hanwha Q CELLS Korea, a solar energy company, and the Dalton-Whitfield County Joint Development Authority. The Hanwha facility, the company's first U.S. location, will create more than 500 jobs and produce high-performance, high-quality photovoltaic modules when it opens in 2019.
"Georgia has maintained strong partnerships with Korean businesses for more than three decades and this announcement is yet another reflection of our reputation as a premier destination for international business," said Gov. Nathan Deal in the press announcement.
In the mid-size community category, the award went to Georgia-Pacific Lumber and Albany-Dougherty Payroll Development Authority for GP's plans to build a new regional lumber plant. Once the $150 million, 320,000-square-foot facility is complete in 2019, it is expected to employ more than 130 and generate $5 million in annual payroll.
"Albany-Dougherty County is an ideal site for the latest of three new lumber production facilities in the Southeast," Fritz Mason, vice president and general manager of Georgia-Pacific Lumber, said in a July press release. He estimates the demand for lumber will continue to improve with the recovery of the housing market. Currently, there are more than 7,200 Georgia-Pacific employees at 18 facilities in Georgia that have led to creation of an additional 21,500 indirect jobs.
According to Wes Clarke, senior public service associate at University of Georgia's Carl Vinson Institute of Government, the lumber production facility will support about 340 total jobs in the state, in addition to the facility's 130 full-time jobs.
Albany Mayor Dorothy Hubbard says the company's corrugated box plant has been a great corporate citizen for many years and the city eagerly anticipates expanding the relationship with the addition of the new lumber plant.
GEDA's small community Deal of the Year award went to firearms manufacturer Taurus USA and the Development Authority of Bainbridge and Decatur County. Taurus USA will invest more than $22.5 million in infrastructure and operations to establish a manufacturing plant, creating 300 jobs in Bainbridge.
Plans include a new 200,000-square-foot facility in Decatur County with 180,000 square feet of space for manufacturing and 20,000 square feet of administrative space. "The decision to move to Bainbridge, Ga., is part of a long-term growth strategy," said David Blenker, president and CEO of Taurus USA, in a press release.
"With this investment, Taurus USA is highlighting some of the economic development assets available in the Bainbridge area, while also creating meaningful employment opportunities for the community," said Gov. Deal in the announcement.
In the regional community category, which recognizes multi-county deals, the award went to Facebook and the Joint Development Authority of Jasper, Morgan, Newton and Walton Counties for a $750-million data center in Stanton Springs. The first phase of the development will create 100 jobs in a 970,000-square foot facility that's expected to be completed by 2020. Future phases could bring the total employment to 500. According to Serra Hall, senior project manager for the Newton County Office of Economic Development, the counties have been working for 20 years on a vision for such a project in Stanton Springs.
GEDA also announced awards for three distinguished leaders. The 2018 Volunteer of the Year Award went to Ralph Forbes, vice president and industrial manufacturing regional director for Thomas and Hutton Engineering Co. in Savannah for his service to the community. The Rip Wiley Award for Professional Excellence went to Pat Topping, consultant at Topping Economic Development Consulting in Macon for outstanding contributions to his profession. Gov. Deal was honored with the Gov. Zell Miller Public Policy Leadership Award for his role in leading economic development policy.
Congratulations to all the honorees, and may we hope for another successful business year in 2019.