The future of food – insects!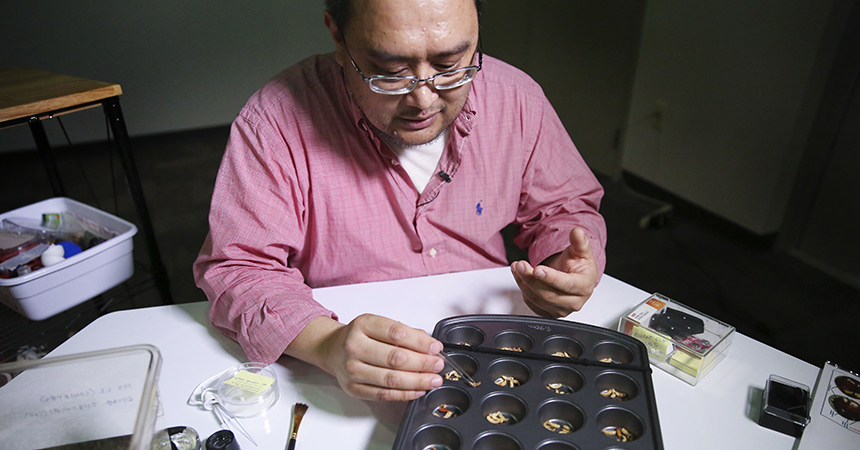 University of North Georgia's (UNG) Oconee campus is a-buzz with interest in researching sustainable food sources. Alex Olvido, associate professor of biology at UNG, is studying yellow mealworm beetles as potential food for the future, and is providing his undergraduate students with valuable research experience.
Olvido says that by 2050, when the world population is projected to be more than 9.7 million, there will be a need for nutrient-rich food. That's why he and his students are exploring entomophagy, which means insect eating. Insects are easier to grow than traditional protein sources, such as cattle, pigs and chickens, he says. And, if the thought of eating insects is stomach-turning, he points out that they are closely related to shrimp.
He and his UNG students work in research-grade chambers designed to provide the best environment for the beetles to reproduce and grow. Along with assisting in scientific study, the students learn valuable writing and presentation skills.
To find out more about research being conducted at universities around the state, check out "Research, Reputation and Revenue" in this month's Georgia Trend magazine.
Photo of Alex Olvido provided by UNG.
Do you follow us? Find us on Facebook, Twitter and Instagram.