New Blue Ridge campus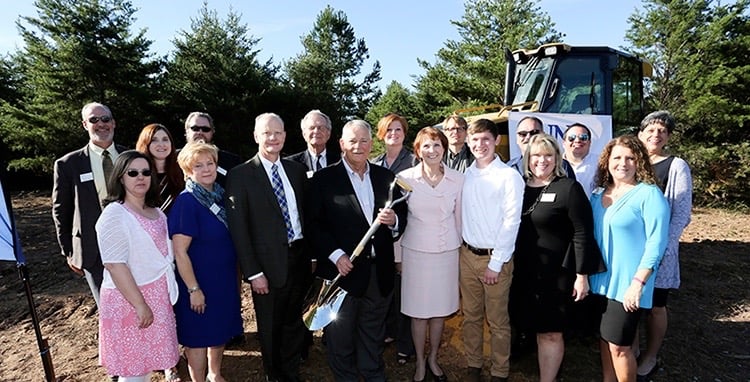 The University of North Georgia (UNG), which currently has five campuses across the state, recently broke ground on a new Blue Ridge campus. About 150 people attended the ceremony for the facility that's scheduled to open in 2020.
Georgia House of Representatives Speaker David Ralston, a UNG alumnus and District 7 representative, was instrumental in securing $5.5 million from the state's FY 2019 budget for the campus. The current UNG Blue Ridge campus, which has 156 students, has seen nearly 800 percent growth since it opened three years ago. The new facility will enable UNG to offer additional courses so students can spend more of their college career there.
Census data show almost half of the counties in UNG's service area have a college completion rate of less than 20 percent. The new campus will allow students to take classes closer to home and make it easier to complete post-secondary education, ultimately leading to better job prospects.
State officials, community members and university representatives celebrated the groundbreaking of UNG's new Blue Ridge campus.
Photo provided by University of North Georgia.
Do you follow us? Find us on Facebook, Twitter and Instagram.