Attracting girls to engineering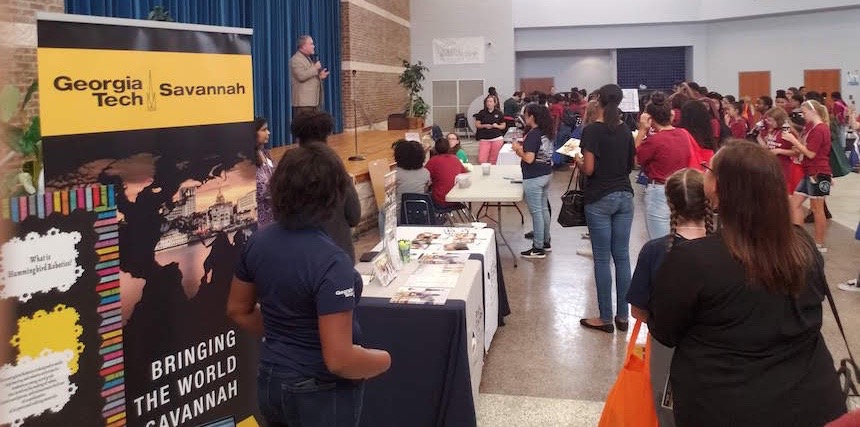 The Society of Women Engineers recently held its seventh annual Girls Engineer It Day at Savannah's Woodville-Tompkins Technical and Career High School. Approximately 400 middle and high school students turned out for an afternoon of hands-on activities designed to expose them, their parents and educators to different types of engineering. The goal was to get girls excited about the opportunities available in engineering professions. Several boys also attended the event.
Students worked individually and in groups on science, technology, engineering and math (STEM) activities offered up by local companies, educational institutions and professional organizations. Activities included building an app and working with robots and basic rockets. Parents and educators learned about STEM careers, college choices, financial aid and internship opportunities.
Richard Woods, Georgia's state school superintendent, is shown speaking to attendees.
Photo provided by Abshire Public Relations.
Do you follow us? Find us on Facebook, Twitter and Instagram.