Arts and humanities award winners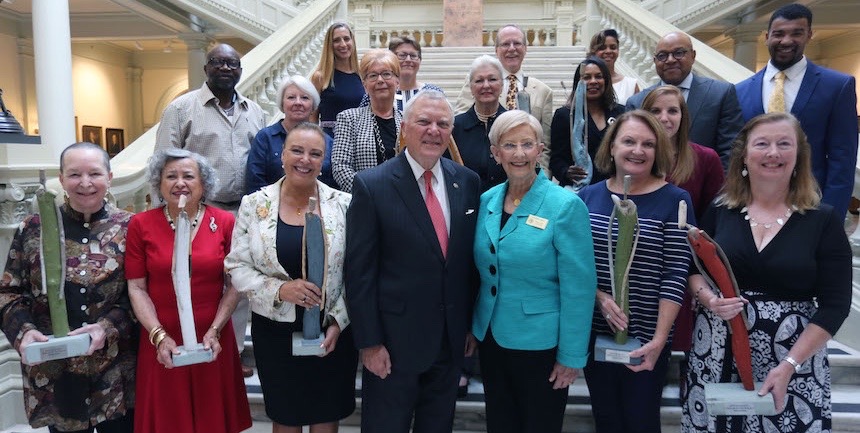 Gov. Nathan Deal and First Lady Sandra Deal recently honored ten organizations and individuals that have contributed to the state's vitality in arts and humanities. The seventh annual governor's awards program was presented in partnership with the Georgia Council for the Arts and Georgia Humanities.
Selected from statewide nominations, recipients of the 2018 Governor's Awards for the Arts and Humanities are:
The honorees received handcrafted mixed-media awards created by Amy Lansburg, a Valdosta-based folk artist.
Pictured are award winners with Gov. Nathan Deal, center, and First Lady Sandra Deal at his right.
Photo provided by Georgia Council for the Arts.
Do you follow us? Find us on Facebook, Twitter and Instagram.