Sports Desk: Grad Made Good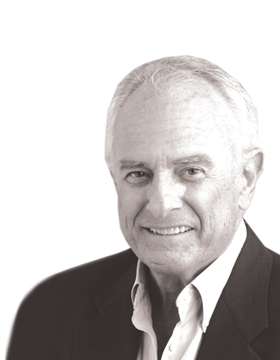 When looking for University of Georgia grads who can make even a Georgia Tech grad proud, you don't need to look much further than Dr. Leah Brown-Acker, now an orthopaedic surgeon in Phoenix.
Dr. Brown-Acker comes from a family of achievers. Her mother integrated the Charlotte, N.C., school system. She knows the thrill of victory; she knows the agony of defeat – all of which have given her perspective and balance. However, the cruel world out there has met its match when confronted by this remarkable and versatile woman.
A 14-time NCAA All-American and two-time NCAA National Gymnastics Champion while at UGA, Leah was a showcase student athlete, and she is now a showcase alumnus.
With winsome good looks and an introspective personality that connects with others, Leah has a bent for altruism, love of people and a giving of self. She is about loyalty among other feel-good attributes. She will, on a moment's notice, fly across the country to Athens when her alma mater calls.
"We are family," she says of her UGA commitment. "I love the University of Georgia."
At Georgia she helped her team win two conference gymnastics titles and lay the foundation for future national championships. She was the first gymnast in NCAA history to score a 10 in her initial collegiate meet and was the first Georgia freshman to win the SEC all-around title, which came about in 1994. She graduated in 1998 with a degree in genetics. In 2016, she was inducted into UGA's Circle of Honor.
But, Leah didn't peak in college. She was just getting started.
She earned her medical credentials at Ohio State University and the Cleveland Clinic Foundation. After she officially became a physician, she signed up for two tours of duty in the Middle East as an orthopedic surgeon with the U.S. Navy. She was awarded the Bronze Star for humanitarian efforts treating women and children in Afghanistan.
"It was a privilege to take care of them and to provide medical care to those deployed to Afghanistan," she says. "The military is an incredible entity. It is an experience that I think everyone should have because of the camaraderie and teamwork. I grew up in a family where a commitment to your community, your country, a commitment of service was always stressed. I always thought serving my country would be a pretty cool thing."
Leah doctored the wounded and dying, which often included many of her friends, as well as the perpetrators – the bad guys. She wasn't opposed to such a humanitarian act, but it was perplexing and graphically convincing that war makes no sense at all. Her presence allowed Afghan women to experience empowerment firsthand. They saw Leah quietly making a difference, which has always been her modus operandi. That sends a powerful message.
In 2016, she returned to her love of sports, completing an orthopaedic sports medicine fellowship in Charlotte, and serving as assistant team doctor for the Carolina Panthers and in the athletic departments of the University of North Carolina at Charlotte and Davidson College.
In conversation, she is often measured by understatement, as if what she is doing with her life can be done by others. She is only doing what she expects of herself and what she was taught growing up.
Now, Leah works in Phoenix – where she has maintained her connection to sports. She's the team orthopaedic surgeon for the Phoenix Mercury, the women's basketball team. She also continues to serve her country in the Navy Reserves and works at the Hedley Orthopaedic Institute.
As compelling as her past is, her story is not complete. There is a life yet to live, with extraordinarily exceptional goals and agenda.
Where she has been and what she has accomplished bring rave reviews and speak to medical excellence, altruism, character and service above self, but also leave one keenly aware that for Dr. Leah Brown-Acker, the best is yet to come.