North Fulton County: On the Move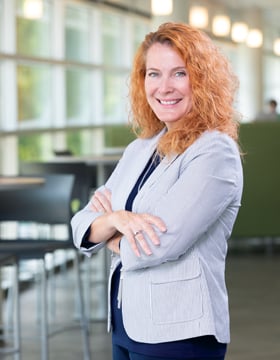 North Fulton's cities have become such destinations that even on a Saturday morning the roads are packed. Once they arrive, residents and visitors fill the sidewalks of Alpharetta's Avalon, Roswell's Canton Street and Milton's Crabapple area, where restaurants, shops and spas await.
The high-traffic area got some big news earlier this year, however, when Gov. Nathan Deal announced plans to spend $100 million to create four bus rapid transit (BRT) interchanges along 16 miles of Ga. 400. The interchanges are part of the $1.8-billion express lanes project around the traffic-clogged roadway that the state expects will shorten delays by 18 percent – equating to saving people 20 to 25 minutes daily – by 2030.
The BRT announcement and other major transportation projects are creating a collective excitement among North Fulton economic development and city leaders, including new mayors in both Roswell and Alpharetta. They see solutions for the current congestion woes that will appeal to corporations and startups.
"The announcement and the idea that this is coming to fruition is such a positive thing," says Kali Boatright, who in April joined the Greater North Fulton Chamber of Commerce as president and CEO. "But it's a matter of collaborating now. It's going to be all of us working together to make sure that we are an excellent example, if you will, especially with this amount of money that the governor has decided to invest up Ga. 400."
---
Making History
"The thing that's choking us is the traffic on Ga. 400," says state Sen. Brandon Beach, executive director of the North Fulton Community Improvement District (CID).
A host of transportation special purpose local option sales tax (T-SPLOST) projects, approved by voters in 2016, aim to free up roadways and offer more options for moving around North Fulton. The five-year, 3/4 of a penny T-SPLOST for communities outside the city of Atlanta began collections in March 2017.
"Now you're seeing orange barrels out everywhere. That's a little painful now because of the construction. But once it gets done, your quality of life is going to be a lot better," Beach says.
It's all part of the bigger picture of transportation projects across the state.
"When we look at projects now, we don't look at just a road or bridge project in a corridor. We look at transit. We look at roads. We look at access. It's a holistic approach," he says. "Now we're working together. It's the first time in our state's history where the state, MARTA and Fulton County are all working together on these transit stations."
A major CID project is a triple-left-turn lane on Windward Parkway at Ga. 400, a $5.7-million project expected to begin this fall. The lane, which has a $620,000 contribution from the North Fulton CID and is slated to be finished in spring 2020, should help alleviate congestion in the Deerfield Parkway commercial area, says Sarah LaDart, economic development manager for Milton.
In Johns Creek, where the T-SPLOST is expected to bring in $82 million, seven Tier 1 projects are in various stages of development, says City Manager Warren Hutmacher. Next summer, construction is expected to begin along State Bridge Road to add a lane in each direction from Medlock Bridge to the Chattahoochee River, using $4 million in T-SPLOST funds and a $1.5-million State Road and Tollway Authority grant. Safety and congestion-relief improvements to Barnwell Road at Holcomb Bridge, a commuter route and commercial area, will use $2.5 million in local T-SPLOST funds and $5.8 million in federal funds. It could start in late 2019.
Roswell Mayor Lori Henry, who took office in January as the city's first female mayor, says it's important for North Fulton cities to collaborate on transportation while recognizing they have different needs.
"Transportation and traffic affects us all, and we need to work on it on a regional level," she says.
Widening McGinnis Ferry Road will be a partnership with Johns Creek, Alpharetta, Forsyth County and the Georgia Department of Transportation that is expected to cost $37.5 million, about $10 million from T-SPLOST funds, with construction beginning by fall 2021. Engineering work is expected to begin by the end of this year on a Haynes Bridge Road project with Alpharetta and Johns Creek devoting about $5 million each in T-SPLOST monies. The T-SPLOST is expected to generate $62.7 million for Alpharetta.
"Pretty much every major road in the city of Alpharetta has something either underway or planned to be underway within the next few years," Alpharetta Mayor Jim Gilvin says.
In Milton, the T-SPLOST is expected to generate nearly $37 million for projects, including roundabouts.
Roswell's T-SPLOST share is expected to total $93 million. Just north of Holcomb Bridge Road, the $58.5-million Big Creek Parkway Bridge, a Tier 1 T-SPLOST project, will provide local traffic access across Ga. 400, Henry says.
Transit also could be an opportunity for North Point Mall to reinvent itself, with Beach saying it could be the site for a transit station. Retailers have left for developments such as Avalon, and if rezoned, the mall's future could include adding co-working spaces and residential, Gilvin says. A plan recently submitted to the city of Alpharetta by mall owner General Growth Properties includes more than 300 apartments, nearly 30,000 square feet of retail space, a community gathering space, greenspace and a trail system for bicyclists and pedestrians.
---
Moving Right Along
The road projects aim to speed up the drive along Ga. 400, whose monikers include "golden corridor" and "transaction alley." Those nicknames connect with clusters of companies in sectors such as information technology, financial technology (aka fintech) and healthcare.
A proposed $61-million expansion of Emory Johns Creek Hospital will include a two-story addition totaling 84,000 square feet, 21 acute care beds and 19 observation beds, according to a certificate of intent filed with the Georgia Department of Community Health.
New national headquarters include GPSTrackit, a software product development company, and Kamstrup, a Danish company that supplies intelligent energy and water metering solutions, both in Roswell.
"We are really looking at focusing in on what we would like to see in Roswell, what our citizens need in Roswell and how can we foster that [economic] development. But the other thing is it's also about transparency and communication," Henry says, adding that efforts include live-streaming its meetings.
LaDart says local talent lured Brainjocks, a marketing technology company that is adding 40 jobs with a new $1.2-million headquarters investment in Milton's Deerfield district. The company, previously located in Woodstock, found that some of its workers and candidates for jobs, such as user interface (UI) and user experience (UX) positions, lived in North Fulton.
"It just made sense as they were looking to expand," she says. "This was where their talent was going to be."
---
Stay and Sip – or Shop
A burgeoning sector is hospitality, with more hotels, breweries, shopping and dining destinations, and arts and cultural events.
"Our hospitality industry, if you include the restaurants and everything else, is the one that's booming more than anything else right now," Gilvin says.
This year, the 330-room Hotel at Avalon debuted along with the Alpharetta Convention Center that's part of the 2.3-million-square-foot mixed-use Avalon, and an Aloft boutique hotel on Mansell Road and North Point Parkway. About six more hotels are planned, including two within the new Alpharetta City Center.
The Alpha Loop, a planned urban trail with a $250,000 CID investment, will connect downtown Alpharetta with Avalon's 68 retailers, 24 restaurants and 627 residences. Insurer AXIS Reinsurance has pre-leased 76,000 square feet and will be the anchor tenant for the development's second office tower, 10000 Avalon, when it opens in 2020.
"Now that we have been so successful over the last few years of making Alpharetta a place that people want to do business and they want to be, it seems to be drawing people from a much broader area geographically, from all over the world sometimes," Gilvin says.
Roswell's hotel inventory also is on the rise. On Mansell Road, about 350 rooms are being added with a 106-room Home2 Suites, 90-room Springhill Suites and 91-room Element, a Westin brand, that are all driven by the business market, says Steve Stroud, executive director of Roswell Inc., a private-public partnership that serves as the city's economic development and business advocacy organization. A planned 120-room boutique Canton Place hotel, meanwhile, will ensure visitors are close to Roswell's growing scene for craft beer, wine and spirits, as well as dozens of wedding venues. Variant Brewing Co., From the Earth Brewing Co. and Tap & Six opened in 2017, and Deep Roots Wine Market & Tasting Room opened in June 2018, joining existing breweries.
"The change in our ordinances over the last, I'd say, three years have enabled us to really focus in on those industries and make it even more of a destination for Roswell," Stroud says.
Like with other communities, walkability is an attraction, whether to take advantage of Roswell's open container law or to explore new shops.
"People have been in their car all day, and they've traveled to their jobs back and forth. By the time they get … home, they want to unplug and they want to just not go anywhere. If they can walk to dinner and they can walk to a brewery and they walk to shop, it changes everything," Stroud says.
A mile from the GM Innovation Center (one of Roswell's largest employers with 1,300 workers), Fuqua Development plans to convert an old shopping center at Hwy. 9 and Sun Valley into an $80-million, 164,000-square-foot mixed-use development. Roswell Village, a 149,261-square-foot shopping center at Holcomb Bridge Road and Alpharetta Highway/Hwy. 9, is getting a facelift and new tenants, such as Marshalls, Ross Dress for Less and Crunch Fitness.
Roswell's Downtown Development Authority selected The Beecham Group to redevelop Roswell Plaza, a property on Hwy. 9 near City Hall that's been known as the home to the Southern Skillet restaurant. The city acquired it in 2016.
"Retail strip-shopping center renovation and redevelopment is one of the hot buttons in Roswell," Stroud says.
---
Creating City Centers
North Fulton's city centers are becoming destination-oriented spots featuring government offices, the arts, entertainment and other amenities.
The new 93,000-square-foot, $24-million Johns Creek City Hall, which also will house police and court functions on 7 acres, is expected to open next spring in Technology Park.
"The location that we put this on is smack in the middle of a 22-acre linear park that we purchased a little while ago, and [we] are renovating that with about $7 million in investment," Hutmacher says. "That placemaking creates opportunities for business investment because just like residents, businesses want to be in an area that's got some vitality and some character to it. This will really create a great business environment for these businesses to be able to thrive in."
Within Technology Park, which also has plans for 5 miles of trails, a 100-room Hampton Inn will give Johns Creek its third hotel.
Milton's City Hall opened in 2017 in downtown Crabapple, where the Crabapple Market continues to welcome businesses with two new buildings opening this year, LaDart says.
Performing arts centers also could be on the horizon as feasibility studies continue in Johns Creek and Roswell. Milton city leaders approved in 2018 for Matilda's to move its Under the Pines outdoor music venue from Alpharetta to the Birmingham Crossroads district along Hickory Flat Road, with capacity for 200 people.
Gilvin, a former city council member sworn in last May, says Alpharetta City Center was created to facilitate momentum for private sector investment in restaurants, shops, residential and office space. The 50-acre downtown Alpharetta development includes a city hall, a 5-acre park and an Atlanta-Fulton County Public Library branch. In the former Alpharetta Library, the $3.3-million Alpharetta Arts Center is opening this fall, and a history museum is now in City Hall.
This summer, Datascan moved its headquarters into a 30,000-square-foot space and Restaurant Holmes opened in the City Center project. Nearly 30 tenants, including Botiwalla, Chiringa, Citizen Soul, Highland Bakery and Shade Street Food & Bar, have been announced for the six-block project. "The biggest surprise to most of us would be how quickly things changed downtown, once we came out with a plan to facilitate this and to make downtown something that people want-ed to invest in and wanted to be a part of," Gilvin says.
Boatright says cities recognize that in order to attract businesses and the talent, they need centers with restaurants, shopping, cultural and recreational opportunities.
"It's really great because it's not just economic development. It's community development," she says. "Those two things have to happen together."
---
Local Flavor
Outdoor Art
A massive fish appears to have plopped out of a lake and into Roswell Area Park. It stands on its fins to show off its body, which is not scaly but steely.
Sculptures of all shapes and sizes, like the 500-pound Celestial Fish made out of automobile transmission parts by Florida sculptor Donald Gialanella, add character in Roswell and Alpharetta. Roswell has exponentially integrated art into the community since 2014, says Rochelle Mucha, chair and founder of the nonprofit Roswell Arts Fund, which was established that year as the city's designated arts agency and has an annual operating budget of more than $400,000.
The fish sculpture is part of ArtAroundRoswell, which launched in 2016 and features new pieces by local and national artists every year. Ten temporary pieces are installed in parks, outside arts and cultural centers and in areas with foot traffic, such as the Canton Street shopping and dining district.
"Because it is so diverse, we hope people understand that public art is serious and sometimes funny and sometimes playful and not erotic, and they tell stories," Mucha says.
The display, which runs until March, features 10 new sculptures, along with six permanent pieces purchased after the 2016-2017 and 2017-2018 exhibits. Funds for the purchases have included a $10,000 Roswell Downtown Development Authority challenge grant.
By the end of the year, four permanent sculptures will be installed around the Alpharetta City Center, says Kim Zane, the city's art and cultural affairs manager. In addition, seven temporary pieces are part of Arts Alpharetta's juried outdoor sculpture gallery, called MISCELLANY, running through December.
"It brings depth to the area," she says.
In Roswell, the first street piano designed by local artist Amol Saraf was unveiled in August through a partnership with the Roswell Arts Fund and the nonprofit Play Me Again Pianos. The pianos encourage passersby to stop and play a tune. Several commissioned artist-designed bicycle racks are set to debut in 2019.
"We are every year adding to the plate of what we're doing," Mucha says. "We want to be a regional leader in the arts. We want to be a destination for the arts." – Lori Johnston