From The Publisher: Business Oasis?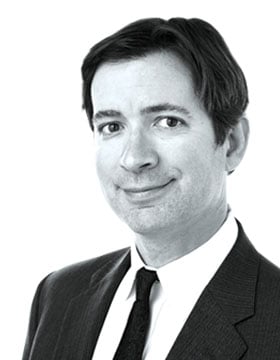 As we move into the final days before the Nov. 6 election, it may be news to some voters – trapped in the 24-hour social media news cycle – that the success of our state depends largely on its standing in the world. Furthermore, the economies of many different parts of the world are so locked into Georgia that they, too, could suffer from a departure from business as usual in the Peach State.
While the rural vs. urban split has hardened political divisions nationally, Georgia is still known in the risk-averse business world as an oasis of moderation, surrounded by states more prone to in-fighting and risks associated with extreme politics. Perhaps that's why Georgia has been named the No. 1 state to do business for 5 years in a row by Site Selection magazine.
On a local level, I hear constantly that the ability for local governments to get along and work well with business and state entities was a major factor in a business's decision to locate its site here. Conversely, a number of county and city leaders have told me their economies are held back by old divisions among their leadership, long-simmering feuds as well as fundamental disagreements on policy.
On the state level, we have had conservative leadership that has restored education funding and fought hard against recidivism through justice reform. On a national level, we have leaders who have proven their ability to reach across the aisle on issues such as immigration and national security.
On an international level, our chambers and economic development entities have established an impressive network of connections that has proven to be a savior to many Georgia communities that have seen dramatic declines in employment over the last 50 years. These international connections – often brought together with help from consulting firms, Georgia Power, Georgia Department of Economic Development and consulates – have turned Georgia into a business powerhouse, landing companies such as Kia, Mercedes-Benz, Porsche and Jaguar.
Georgia is also an international player in agriculture as well as a major producer of lumber, cotton and floor coverings and, increasingly, solar energy. Hartsfield-Jackson Atlanta International Airport, the busiest in the world, is an international industry unto itself. The Georgia Ports Authority (GPA) operates the Port of Savannah, which is the fastest-growing port in the country. GPA supports more than 439,000 jobs, and in FY 17 GPA made 20 announcements of new or expanding businesses related to the ports, bringing more than 6,400 jobs and $1.74 billion in investment.
On a neighborhood level, Georgia's reputation for being a little mellow is the secret sauce in our attraction to tourists and film producers. Tourism most recently had a $60-billion economic impact, supporting nearly half a million jobs. Georgia Department of Economic Development research shows each household in Georgia would need to be taxed an additional $870 per year to replace the $3.1 billion in tourism-related taxes received by state and local governments.
In addition to tourism, the state is becoming a hub for a number of other industries. Georgia surpassed California to become the No.1 state for filming locations and is second in the world, with 320 feature film and television shows shot in 2017 and a $9.5-billion economic impact that year.
Film is one of our fastest-growing industries, increasing tenfold over the last 10 years. Every county is a Camera Ready community, studios are creating permanent jobs and famous movie locations become popular places to visit.
Georgia is also known as "transaction alley" because it has the largest concentration of data processing companies, which handle 70 percent of all payment transactions in the U.S. More than 60 percent of the country's data processing companies are in Georgia, employing 40,000 people.
None of this will be news to either candidate for governor, and it could well be that as in the case with some past Georgia candidates, the aggressive tactics of the campaign trail will be softened in the process of landing their seat. The candidates are not new to Georgia politics and have shown the ability to negotiate rather than isolate.
All eyes will be on our state not only next month, but thereafter, to see if our oasis becomes a mirage.