2018 Georgia's Top 100 Public Companies
Georgia is a great place to do business, and the companies on this year's list prove it, generating $489.8 billion in total revenue in 2017. Plus, a look at four CEOs who are running some of the state's top companies.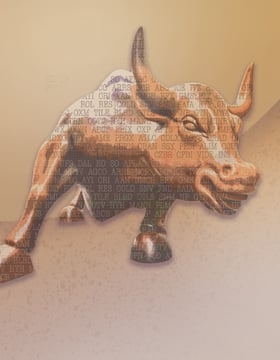 There's a reason why Georgia has been consistently named the No. 1 place to do business in the country for five years in a row. A wealth of universities and tech colleges provide a pipeline of great talent. Flights from Hartsfield-Jackson Atlanta International Airport reach more than 80 percent of the country in less than 2 hours. The state's ports handled 36 million tons of cargo last fiscal year, making it easy for companies to import goods and send their products around the globe.
The companies on this year's list know the benefits of these and many other amenities, and have chosen to locate their headquarters here. More than 80 percent are located in Metro Atlanta, with the others throughout the state.
Among those on this year's list are banks, retail operations, bioscience, logistics and technology firms – all companies whose impact stretches beyond Georgia's state lines, throughout the country and around the world.
In all, the Top 100 Public Companies posted $489.8 billion in total revenue for 2017. According to the Georgia Department of Economic Development, this year's list includes 17 Fortune 500 and 30 Fortune 1000 companies with global headquarters in Georgia.
Eleven new companies made the list, including No. 78, Cardlytics, which is making a national name for itself helping companies and financial institutions better market their products and services.
This year's top 10 saw a significant shuffle. Only three companies had the same ranking as last year – The Home Depot (No. 1), UPS (No. 2) and Genuine Parts (No. 7). And one new company, WestRock, joined the Top 10 for the first time, coming in at No. 8.
Georgia Trend's 2017 list of Georgia's Top 100 Public Companies is determined by S&P Global Market Intelligence and is based on data supplied for 2017.
Like last year, we talked with the CEOs of four of the Top 100 companies to gain insight into the stories behind their success. These leaders generously shared information about their businesses, their leadership styles and their influences. The profiles were written by Anna Bentley and Suzanne Northington. Comments were edited for space and clarity.
Read on to learn more about these leaders who continue to make Georgia a great place to do business, followed by the complete Top 100 list. – Christy Simo
---
Joseph J. DeAngelo
Chair and CEO
HD Supply Holdings Inc.
Atlanta
HD Supply Holdings Inc., an Atlanta-based industrial distributor, began as part of The Home Depot, which spun off the company in 2007. Since then, HD Supply has expanded into 36 states and six Canadian provinces. Its mission is to be a one-stop shop for maintenance, repair and operations and specialty construction.
Its business units focus on providing customized solutions within the highly fragmented contractors' market. The company offers more than 800,000 products, a national network of distribution centers and a fleet of vehicles to deliver the goods. In March, it completed the acquisition of A.H. Harris Construction Supplies, a specialty construction distributor serving eastern United States markets
What are you optimistic about in your industry?
Our markets are large, fragmented and growing. Such markets provide significant opportunity for HD Supply as the market leader. We love having the opportunity to earn our growth potential by putting our customers first each and every day.
What concerns you about your industry or market right now?
Overall, the industry is healthy, and we look forward to outpacing industry growth by creating an environment where our associates can concentrate on making high-quality, consistent investments to further our competitive advantage.
We also believe that during times of rapid change, where the market is facing such things as global tariffs, tight labor and challenged transportation markets, the most disciplined and knowledgeable operators can win by helping their customers successfully navigate through these demanding environments.
What's the best business leadership advice you ever received?
Two simple, but invaluable, pieces of advice: Listen to the customer and focus on controllable execution.
What business-related book would you recommend to other business leaders and why?
Great by Choice: Uncertainty, Chaos, and Luck – Why Some Thrive Despite Them All, by Jim Collins, outlines a disciplined approach to becoming the best of the best, and it has influenced many of our leadership practices at HD Supply.
What's the best thing about doing business in Georgia?
Georgia has a strong business and community-friendly environment, and HD Supply is proud to be headquartered here. We are committed to Georgia's long-term growth, and we happily opened our new, state-of-the-art Atlanta headquarters facility in April 2018 to demonstrate that. – SN
---
Jeffrey S. Sloan
CEO
Global Payments Inc.
Atlanta
Global Payments Inc. is a leading worldwide provider of payment technology and software solutions. With more than 10,000 employees worldwide, Global Payments is a member of the S&P 500 with customers and partners in 30 countries throughout North America, Europe, the Asia-Pacific region and Brazil.
What are you optimistic about in your industry?
Over the past two decades, the way people live, shop, work and pay has changed dramatically with the advent of digitization and rapid growth of a cashless society. Payments are evolving at a rapid pace, and this transformation provides us the opportunity to develop differentiated and distinctive technologies that are software driven with significant exposure to faster growth markets.
What in your industry concerns you?
We all need to keep an eye on the ecosystem with an increased focus on consumer data. For example, we have been implementing new privacy requirements in Europe for well over a year. The investments we are making are leverageable in other markets globally.
What do you like best about doing business in Georgia?
Atlanta is the epicenter of the payments industry and is recognized as one of the top locations for technology companies. Georgia financial technology companies generate annual revenues of more than $72 billion, placing us third in the nation behind only New York and California. Seventy percent of U.S. payment transactions take place in Georgia, and we are excited to be one of the leading organizations driving this financial technology growth and innovation.
What is the best leadership advice you've received, and why?
I would never ask someone to do something that I wouldn't be prepared to do myself. We lead by example. We also have a very strong culture at Global Payments, and I am very proud of our value system.
Which business-related book would you recommend to other business leaders, and why?
I just read Shoe Dog: A Memoir by the Creator of Nike, by Phil Knight, and it is a great business memoir. It is not only about a tenacious company that is recognized around the globe, but it also contains valuable insights for entrepreneurs starting a business and how best to run that business as it grows. The book also shows how to lead rather than manage and, more than anything else, tells you how innovation is really the key to the game. – AB
---
Thomas C. Chubb III
Chair, CEO and President
Oxford Industries Inc.
Atlanta
In the early 2000s, Oxford Industries shifted from its domestic clothing manufacturer roots to become an international apparel design, sourcing and marketing company with a diverse portfolio of lifestyle brands. Acquisitions of Tommy Bahama, Lilly Pulitzer and Southern Tide brands, as well as owned and licensed brands under Lanier Apparel, have led to annual revenue of more than $1 billion.
What are you optimistic about in your industry?
The consumer confidence that is being generated by the strong economy. Our principal brands, Tommy Bahama, Lilly Pulitzer and Southern Tide, are premium lifestyle brands that serve an affluent customer base. When these customers feel confident about the economy, they spend money.
What in your industry concerns you?
The rapid pace of change in our industry as digital commerce becomes more important to the consumer. About a decade ago, we did very little business on the internet. Now it is roughly 20 percent of our business and is the fastest-growing part of our business. We are running fast and doing a good job of keeping up with the pace at which consumers are changing how they shop.
What do you like best about doing business in Georgia?
The pro-business environment and the quality of the people that we are able to attract to build their careers at our company. In addition, our business is very spread out geographically, so Hartsfield-Jackson Atlanta International Airport with its nonstop service to so many destinations is also a big plus.
What is the best leadership advice you've received, and why?
It is not advice I directly received, but I take a great deal of leadership inspiration from Winston Churchill. I believe Churchill was one of the important and consequential leaders of the 20th century. During World War II, Churchill strove to never allow himself or the nation he led to become too complacent based on past success or too discouraged based on past failure. Instead, he accepted the current reality of the situation and led his people forward with courage, persistence and adherence to core values. Churchill's leadership during World War II provides many lessons that I think are still highly relevant to business leaders today.
Which business-related book would you recommend to other business leaders, and why?
Execution: The Discipline of Getting Things Done, by Larry Bossidy, longtime GE executive and former Honeywell chair and CEO, and Ram Charan. I like this book because it is full of pragmatic, real-world advice on running a successful business by a person who ran some very successful businesses. – AB
---
Sonny Roshan
Co-founder, Chair and CEO
AEON Global Health Corp.
Gainesville
AEON Global Health Corp., a Gainesville-based laboratory diagnostic and healthcare technology services company, was founded just seven years ago. The fast-growing enterprise offers diagnostic testing services in cancer genomics, infectious diseases and pharmacogenomics – the way genes can affect a person's response to drugs. Just last February, the company changed its name from Authentidate to AEON Global Health – a move, it suggests, that reflects its expanding horizons, including new forays into the Latin American and Middle Eastern markets, as well as broader product offerings.
What are you optimistic about in your industry?
At AEON Global Health, we help improve the lives of patients each and every day. We are fortunate to be at the forefront of an industry that, at its core, is providing physicians with the clinical insights they need to make informed decisions about the lives of their patients.
Our laboratory performs tests that lead to early detection of chronic diseases, possibly resulting in a lifestyle change or early medication prescription that will delay or eliminate the onset of the disease. Some of our other tests aid addiction treatment facilities in monitoring the behavior of their patients.
What concerns you about your industry or market right now?
We are in the business of caring for our patients and improving their lives. Healthcare organizations need to think about each and every decision they make while operating their business. For example, is it ethical and how does it impact the patient? Healthcare companies need to provide better care through ethical policies and fair processes.
What's the best business leadership advice you ever received?
When I was young, I remember being told that you can achieve whatever you set your mind to do. And that has kept me going.
I also feel that business, in any environment, in any industry, does not function well without its people. Successful pursuit of an identified opportunity is only possible if you have a well-qualified and well-resourced team. I spend the vast majority of my time getting to know our employees, our partners, our clients and our shareholders, and ensuring that they are heard and cared for.
What business-related book would you recommend to other business leaders and why?
Marcus Buckingham's (StandOut 2.0: Assess Your Strengths. Find Your Edge. Win at Work.) are a must read for any business leader today. Similarly, Ram Charan's The High-Potential Leader: How to Grow Fast, Take on New Responsibilities, and Make an Impact, outlines a set of behaviors that every senior leader must know and adhere to.
What's the best thing about doing business in Georgia?
Georgia boasts one of the top pro-business environments in the nation. Economic development practices, business development support, community leadership and a progressive business community provide an ecosystem that is prime for doing business.
Georgia is also an incredibly well-resourced state with a strong network of post-secondary and advanced education institutions. These institutions, coupled with Georgia's broad quality-of-life benefits, make for a tremendously talented workforce. AEON has strong partnerships with higher education institutions, such as University of Georgia and Emory University. – SN
---
CLICK HERE for the listing of Georgia's Top 100 Public Companies